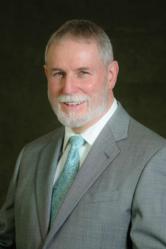 Concord, NH (PRWEB) February 03, 2013
John E. Carlson was recently promoted to Senior Vice President of Information Technology of Charter Trust Company. Mr. Carlson has been with the Charter Trust since 1999 and is based in the company's Concord New Hampshire headquarters.
Mr. Carlson has 27 years of professional experience in the Information Technology field. He has also worked in the IT field for the University of New Hampshire and the U.S. Forest Service.
Mr. Carlson received his Bachelor of Science degree in Forest Management from Utah State University, and received his Master of Science degree in Forest Biometrics from the University of New Hampshire. Mr. Carlson has taught statistics and computer courses at Utah State, and has taught statistics and forestry courses at UNH. Mr. Carlson was previously a Certified NetWare Engineer (Novell), and is currently working towards a Cisco Certified Network Associate certification.
Mr. Carlson is an auto enthusiast and member of the BMW Car Club of America, as well as the Sports Car Driving Association, and he spends time racing at BMWCCA and SCDA sanctioned High Performance Driving Events. Mr. Carlson is also an avid downhill skier, and enjoys hiking in the other three seasons.
Founded in 1984, Charter Trust Company is a privately-held wealth management firm headquartered at 90 North Main Street in Concord, NH. Working confidentially with individuals and families to create, manage and preserve wealth, the company manages and administers over $1.5 billion in client assets and acts as fiduciaries for clients in 43 states and 3 countries.