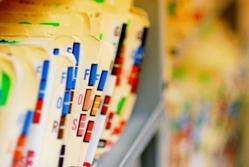 Gloucester, Va. (PRWEB) February 03, 2013
The Gloucester-Mathews Free Clinic's 8th Annual "A Night at the Casino – Vegas by the Bay" is scheduled for Saturday, March 16 at the Abingdon Ruritan Club on Guinea Road in Bena.
The pre-party for sponsors kicks off at 6 p.m., with general admission starting at 7 p.m.
Tickets are $35 each and for sale at the Angelwing Stationers on Main Street in Gloucester Courthouse, Cattails in Mathews and Golden Creations at Gloucester Point.
Tickets can also be purchased online at http://gmfreeclinic.ticketleap.com/casino-night-2013/
This premier, annual fundraiser features gambling with funny-money, horse races, silent auction and prizes galore.
Interested in sponsoring the event? Sponsorship opportunities are available at all levels, from $250 to $10,000. All sponsors will receive tickets to the event, a listing in the program, and will be promoted through the clinic's social media, direct mail and email communications. Sponsors also receive access to the VIP pre-party.
Those interested in $5,000 or $10,000 sponsorships will be treated to a private table and a personal server who will bring you complimentary wine and beer for the evening.
Casino Night's prizes and silent auction doesn't happen without the generosity of sponsors, too. The fundraising committee is also in need of local businesses to donate items (like gift certificates for services, artwork, jewelry, etc).
In 2010, the Gloucester-Mathews Free Clinic delivered roughly $6 million worth of medical services to the un- and under-insured in Gloucester and Mathews Counties. By 2011, that number jumped to roughly $9 million in services. In the same time period, the number of patient medical visits went from 6,840 to 9,281.
The clinic relies heavily on the generosity of the community both in donations of time, money and services. Casino Night is the clinic's primary and largest fundraising event.
For more information, please contact Adam Taylor at 804.815.1495 or Stephanie Heinatz at 757.713.2199.
Learn more about the Gloucester-Mathews Free Clinic, its operations and its current capital campaign to raise money for its new clinic building at http://www.gmfreeclinic.com.