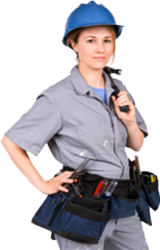 We offer a Free Schedule Strategy Review to help you avoid costly mistakes and to get you headed in the right direction.
Novato, CA (PRWEB) February 12, 2013
When managers need a new shift schedule for their group, many start by searching for free examples or pre-designed schedule templates. Unfortunately, this often results in the selection of schedules that are:

Inappropriate for the organization's coverage requirements
Inefficient in how they utilize the staff
Intended for a different pay week (which can cause unbalanced work weeks, unnecessary overtime, and loss of weekends off)
According to Bruce Oliver, founder of Shift Schedule Design, "We now offer a Free Schedule Strategy Review to help managers avoid these costly mistakes and get their search headed in the right direction. A professional schedule designer will spend up to 30 minutes (a $150 value) evaluating the requestor's requirements and resources. Requestors will receive a report via email that discusses the advantages and disadvantages of alternative approaches to their specific situation."
In addition to the free review, Shift Schedule Design also creates custom-designed schedules based on the organization's business requirements, available resources, schedule preferences, and pay week.
If the managers aren't sure what's feasible or what's best, the designers will show them examples of different approaches that satisfy their requirements. More>>
If the managers already know what schedule features they want, the designers will show them alternative work patterns that meet their specifications. More>>
Company Information
Shift Schedule Design was established in 2004. They have helped over 200 organizations find superior scheduling solutions. They are the only company in the U.S. that custom-designs shift schedules at a fraction of the price charged by shiftwork consultants. The founder, Bruce Oliver, has over 30 years of business management experience including 12 years with a leading shiftwork consulting firm.