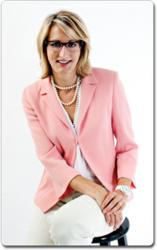 Ottawa, Ontario (PRWEB) February 04, 2013
Colleen Francis has been awarded the prestigious "Top5 Speaker" designation in 2013 by Speakers Platform, one of the United States most prominent speakers bureaus. Out of hundreds of nominees, Colleen has risen to become one of the world's most respected and compelling speakers in Sales, Marketing and Customer Service.
Each year, Speakers Platform recognizes five speakers, within ten popular topic areas, based on: expertise, professionalism, presentation skills, original contribution to the field and public votes cast at the Speaking.com Web site. Over 11,000 votes were cast from business leaders, educators, association members and others from around the world for the 2013 nominees. Top5 Speaker honorees receive a distinctive crystal award, are highlighted at the Speaking.com Web site and are permitted to use the distinctive Top5 graphics and designation in their marketing.
This award reflects Colleen's ongoing contribution to businesses, helping them design, implement and hone their sales teams to seize market opportunities. Whether designing strategy to target a new market or working with sales team to improve their productivity, Colleen gets results. "I am honored to receive this award from Speaking.com;" said Colleen Francis, "it's a testament to how businesses today truly committed to implementing new strategies for an edge in this competitive marketplace."
Colleen has been previously distinguished as a Certified Sales Professional (C.S.P.), is a past President of the Canadian Association of Professional Speakers and a member of the Canadian Speaking Hall of Fame.
For more information about the Top5 Speaker award and/or to schedule an interview with Colleen, please call 1-877-364-2438 or email ColleenFrancis(at)EngageSelling(dot)com.