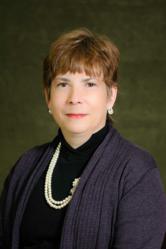 Concord, NH (PRWEB) February 03, 2013
Jeanne Owens was recently promoted to Vice President & Tax Accounting Officer of Charter Trust Company. Ms. Owens has been with the Charter Trust since 2011 and is based in the company's Concord New Hampshire headquarters.
Ms. Owens received her Bachelor of Arts Degree from College of the Holy Cross. She has extensive experience in tax preparation working with high net worth individuals, trusts, business entities, institutions, and charitable organizations.
Founded in 1984, Charter Trust Company is a privately-held wealth management firm headquartered at 90 North Main Street in Concord, NH. Working confidentially with individuals and families to create, manage and preserve wealth, the company manages and administers over $1.5 billion in client assets and acts as fiduciaries for clients in 43 states and 3 countries.