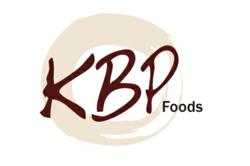 We are excited to partner with MonkeyMedia Software...we can't wait to get started.
Overland Park, KS (PRWEB) February 05, 2013
MonkeyMedia Software, a provider of turnkey catering and off-premise solutions for multi-unit restaurant operators, has announced that KPB Foods, the second-largest KFC Franchise operator, will deploy MonkeyCatering™ and MonkeyOnlineOrdering™ to enable end-to-end visibility and control over the company's catering business.
KBP Foods started in 1999 with five restaurants in Colorado, and has quickly grown throughout the US to more than 170 restaurants in eight states.
To support its growing catering business while maintaining its reputation for excellent customer service, KBP Foods wanted a dedicated solution that would give more scalability to its catering operations. As part of this agreement, KBP Foods will receive the full "Get Catering and Grow Sales!™" System, consisting of strategy, education and software services.
"We are excited to partner with MonkeyMedia Software in our quest to become a premier catering provider," says Anthony Gianino, Senior Director of Marketing at KBP Foods. "MonkeyMedia Software is best in class when it comes to building customized catering solutions. We can't wait to get started."
Through the implementation of a strategically organized catering program, restaurant locations can add $1,000 to their daily sales. With KFC franchises offering such a unique selection of products for catering and off-premise customers, KBP Foods will set the standard for competition in this fast growing segment.
"As these restaurant brands leverage their existing assets to generate a new revenue stream, they create the right customer experience for their catering and off-premise sales growth," said Erle Dardick, CEO, MonkeyMedia Software.
"The proposition of a catering business for any brand is about defining what catering means to the organization and then layering the right processes internally for execution. Through this partnership, KBP Foods has an opportunity to become an expert service provider and is well poised to achieve success in this new revenue channel."
Through the MonkeyCatering™ platform, KBP Foods' will be able to harness a powerful system that will streamline catering operations while helping to manage increases in sales and profits. Online orders will be captured through MonkeyMedia Software's MonkeyOnlineOrdering™, allowing KBP Foods to efficiently execute its catering orders with speed and precision. MonkeyCatering™ empowers each location with valuable insight into business intelligence, including up-to-date sales figures and customer information for accurate above-store reporting, leading to effective decision making throughout the entire organization.
About KBP Foods
KBP Foods, based in Overland Park, KS, is a franchise of KFC, Taco Bell, Pizza Hut and Long John Silvers operating 171 restaurants in 8 states – Florida, Georgia, Illinois, Iowa, Kansas, Missouri, Nebraska and Virginia. For more information, visit http://www.kbp-foods.com or Like KBP Foods on Facebook.
About MonkeyMedia Software
MonkeyMedia Software helps multi-unit restaurant operators increase sales in the off-premise business channel. Using its turnkey Get Catering and Grow Sales!™ System (Strategy, Education, Software), MonkeyMedia Software works closely with each brand's executive team to drive strategic alignment, provide education for team members, and deploy an enterprise software platform to service and support the off-premise business channel.
MonkeyMedia Software's MonkeyCatering™ software platform features an enterprise toolset to manage and track catering lead generation (CRM), provide account and client management, sales, production, distribution, and powerful reporting for real-time visibility and results-based decision-making.