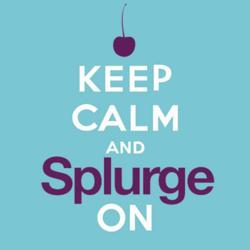 Why wouldn't a shopper who checks two or three flash sales sites everyday save time by coming to Splurge and checking out all the items from all the flash sales sites at one time
Los Angeles, CA (PRWEB) February 02, 2013
On February 1, 2013, social shopping community Splurge announced that it has launched a new platform for shopping that has an innovative and robust utility for its community of members. On Splurge, users who like several popular flash sales sites such as Gilt, Ruelala or Hautelook can search for all the trendy deals from one location.
According to Eric Dahan, Founder of Splurge, "Instead of shoppers having to only shop for trendy deals on one sales site at a time, now shoppers can find all the best deals across all of the popular flash sales sites right from Splurge." Dahan further noted that "Splurge is about to release its social bookmarking tool so shoppers can post their favorite deals across the web directly onto Splurge so that community members will always have the freshest new sales at their finger tips."
Co-founder, Zach Crosner stated, "I think we have developed a useful utility for shoppers who love multiple flash sales sites." After all, Crosner claims, "Why wouldn't a shopper who checks two or three flash sales sites everyday save time by coming to Splurge and checking out all the items from all the flash sales sites at one time?"
The social shopping community Splurge finds the best time sensitive deals from all the top flash sales sites across the web and shares the trendiest items to the Splurge platform. Community members interact with the products so that it makes it easy to filter by likes and popularity. Splurge was named as a Savvy App to look out for in People Magazine. Download Splurge on the Iphone marketplace.