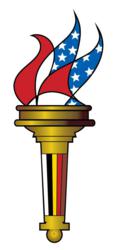 ...give peace and puppies a chance, it's only 20 minutes.
Galena, IL (PRWEB) February 02, 2013
Elect A New Congress, super pac for all Americans, announced yesterday its call for a boycott of what is projected by EANC to be a celebration of the tyrannical police state. Elect A New Congress is asking everyone watching the Super Bowl to switch to the Puppy Bowl during half time, on the Animal Planet Channel.
"This is starting to catch fire," remarked Wm. Fawell. "The news services are starting to carry the Boycott.
"We deplore the direction the Super Bowl Half-Time Show has been going downhill year after year," directed Wm W. Fawell, author and founder of Elect A New Congress. "Considering http:// last years show, with Madonna as the high priestess of Kabbala/Illuminati/Occult that never got any better; it is rather certain that Beyonce under the direction of Jay-Z is going to continue with her depiction of storm troopers, the police state, and Illuminati symbols for her Super Bowl performance."
"Elect A New Congress is simply asking everyone to turn the channel at half time to the Puppy Bowl, and give peace and puppies a chance, it's only 20 minutes," asked Fawell.
Serfs Up America!
The Super Bowl, to be held in New Orleans, LA, in the home of the south, in the land of cotton and Bourbon Street. People love it there and the weather is mild. People come from all over the world and the game is transmitted around the world and billions... Billions, WATCH.
"People say and think what they are told and see," explained Wm. W. Fawell, author and founder of Elect A New Congress. "These Super Bowl half-time shows have been deteriorating ever since one of the Jackson's flashed her breast. Last year, Madonna eclipsed the zenith in bad taste with her depiction of a high priestess of the occult. It sent shock waves through billions of viewers, but, it is what people saw and heard, and on a subliminal level, especially in young people, it gains traction."
"This year we can expect a similar theme, but one leaning to a choreography of black helmets and gear, celebrating the thrill of the modern police state, and that's the best case. No doubt, Ms Beyonce will not be accompanied by the Main Street Players, or the Von Trapp's," pointed Fawell.
"At issue is Liberty, something people do not readily understand, considering it is so devoid in America today," shared Fawell. "People do not read anymore, so it helps to have a summary of these facts. If one goes to http://www.electanewcongress.com and clicks on "Liberty Trilogy", should provide anyone with a much better understanding concerning the issue of Liberty.
"Quickly surmised in this first entry, the script to the On Liberty video, it also comprises our entry in to the Liberty Media Liberty Award," Fawell detailed. "Within the first page, we're able to present a definition of Liberty that meets the standards of mathematic logic, which in turn, gives solid weight to the ensuing facts. This script is only 10 double-spaced pages, but covers the effect of a Liberty based governance upon both domestic and foreign policy. By page 5, it provides the legal argument in a review of McCulloch v Maryland (1819), establishing a logic based historic, legal, common sense, and achievable means to a Liberty based government, utilizing our current U.S. Constitution," Fawell continued.
"America is growing more discontent by the day, and that day is coming when government fails. At that time, we'll have the opportunity to restore a Liberty based government in America. The objective of Elect A New Congress, is to build the vehicle available to all American's to restore Liberty to our government when that day comes. If America is not ready, she will be re-fed what she will have just rejected, but possible only by our default," Fawell said.
"They say history does not repeat itself but that it only rhymes. But it is not history that rhymes or repeats itself, it is man."