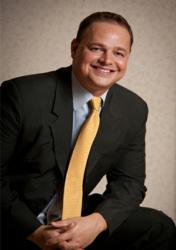 At Louisville Chiropractic we ensure that everybody has the ability to be evaluated in our office without spending a lot of money. That's where the donation comes in.
Louisville, Kentucky (PRWEB) February 04, 2013
When it comes to helping Louisville citizens both in and out of the office Dr. Shawn Martin of Louisville Chiropractic Rehab goes above an beyond. "We help a lot of people feel a much better because they came in and donated to the Make-A-Wish foundation."
Dr. Martin's staff says that people drive right by a half dozen offices closer to their home to come to their office because of the good he does with fundraising for the Louisville area.
Our main goal is to change the health of our community in Louisville. We want everybody to be evaluated at Louisville Chiropractic Rehab so they can simply know if they can be helped and feel better. If you are interested in finding out if our office can help you feel better please click here to take a video office tour.
Directions to our office can be found here at our Google Plus page.