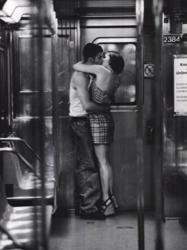 Delray Beach, FL (PRWEB) February 03, 2013
PosterNation.com loaded up on new romantic posters just in time for Valentine's Day. There is still time to get the perfect gift for a loved one before the big day. Enjoy new posters with the following themes: romantic movie posters, contemporary romantic art, inspirational messages, weddings and much more.
Vladimir Safin, co-founder of PosterNation.com, said, "PosterNation.com continues to offer our customers classic art prints and posters that feature that latest trends. Romantic posters are very popular this time of year for gifts, which is why we increased our inventory just in time for February. We have a wide selection of posters so shoppers can find the perfect gift for loved ones or for themselves."
The new expanded selections of posters are available now. In addition to the wider selection of romance and love art prints, PosterNation.com also offers inspirational posters, sports posters, cityscape posters and much more.
About PosterNation.com
PosterNation.com offers thousands of high-quality framed art prints and posters featuring themes that include: sports, movies, music, pets, animals, travel, motivational topics, hot people, vintage celebrities and more. The frame shop allows customers to customize their purchase by selecting the cropping, matting, framing and glazing for a framed art print or poster. Please visit http://www.PosterNation.com for more information.