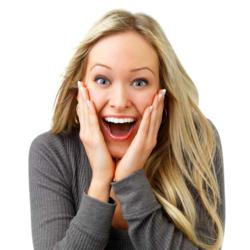 SKIN all natural™ celebrates its second anniversary, expressing gratitude towards their growing base of very loyal customers.
Apex, NC (PRWEB) February 04, 2013
In the market flooded by "fake" natural products, SKIN all natural stands out as the leader in truly natural skin care solution.
As consumer preference for all natural skin care product grows, many companies "green wash" their product by adding in, some naturally derived ingredients in their products and sell them as natural skin care. The truth is, with all of the Madison Avenue marketing, consumers are fooled into buying products claiming to be natural and yet when you look at the ingredient label, you see that it contains many chemicals.
To find the best natural skin care products, look at the ingredients list. Ingredients which are most used begin at the top of the list by FDA law. Just a few naturally derived ingredients listed towards the bottom of the list does not make the product "natural". Additionally, many naturally derived ingredients are highly processed with chemicals to give them white or clear look. This practice, alters the bio-availability of the natural ingredients and can give many unwanted side effects. SKIN all natural™ rejects this common practice. Their customers enjoy the natural tints and earthy fragrances of their unbleached and unpolluted products that assure utmost safety while preserving maximum bio-availability.
About SKIN all natural™
Inspired by the ancient Ayurvedic tradition of India and backed by modern scientific research, SKIN all natural™ is a paradigm shifting skin care brand of Choice All Natural, Inc. a US based manufacturer and marketer of high quality, plant derived alternatives for beauty, health and wellness consumers. http://www.skinallnatural.com