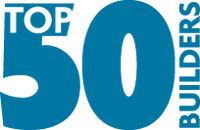 Monogram is now certified by the NPC
Coopersburg, PA (PRWEB) February 04, 2013
Monogram Custom Pools has become the only pool builder located in the Lehigh Valley, PA region that has received certification from the National Plasterers Council for proper pool start ups.
Monogram Custom Pools has been certified and tested on the NPC industry method of properly start up the water chemistry and care of a newly surfaced swimming pool and/or spa.
The NPC states that the first 30 days of swimming pool plaster curing are the most critical in determining the longevity of the plaster finish. A company that has passed the Start Up Technician Certification by the NPC has demonstrated the ability to properly start up a new swimming pool as per NPC guidelines which will help ensure plaster longevity.
In addition to being certified by the NPC, Monogram was also named one of the top 50 pool builder in the USA by Pool and Spa News and is the only builder to win the Better Business Bureau's award for "Excellence is Customer Service."
All of Monogram's pools receive the NPC certified start up tech procedure.
For more information, contact Tony Caciolo, President, Monogram Custom Homes and Pool at 610-282-0235 or visit http://www.monogramcustompools.com