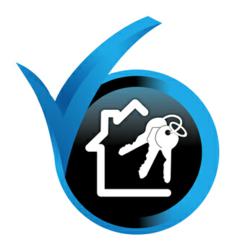 As people might have noticed when reports of sex offences reach the press, people known to the offender are usually very surprised.
New York, NY (PRWEB) February 05, 2013
Company officials for PropertyValue.us.org announce a new sex offender alert to be added to their property evaluation reports. With this new feature, users will be able to be notified if a property they are interested in buying or already own is near sex offenders in the area. This will enable families to keep their children safe and under a watchful eye.
Parents can now rejoice and feel comfortable when searching for a home with this new sex offender alert on property value reports. Keeping families, especially children, protected when moving to a new area is important.
A company representative stated: "We look to provide parents and their children peace of mind when evaluating a new home they want to buy. It can be a key decision factor in moving to a new place if there is a sex offender, or multiples, in the area."
The representative also shared that evaluating a property's neighborhood can also turn up recent foreclosures, tax records, and previous owners that may affect a property's value.
Reliable neighborhood statistics can ensure a proper home investment for any family and PropertyValue.us.org can deliver just that.
"Parents can never be too careful when relocating or deciding to buy a home in a different area. Our property searches can show sex offenders from across the country and in any area to enable our users to find safe locations to settle down," shared the PropertyValue.us.org representative.
About PropertyValue.us.org:
PropertyValue.us.org was created to service the needs of those searching for real estate values or home value estimates. Through a quick search almost any property can be found so home buyers can make an informed decision about a purchase or current homeowners can assess their current financial accountability. Thousands of property value records are contained on this reliable nationwide database.