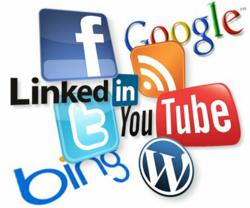 With the framework offered from Web HSP, it's simple for anyone to manage their own powerful and attractive WordPress website
Washington, DC (PRWEB) February 02, 2013
Web HSP is now offering a live tutorial on creating and managing effective WordPress websites which include step-by-step instructions on how to install WordPress, as well as how to secure and optimize a website as much as possible.
Armed with personalized tutorial packages from Web HSP, small business owners no longer to have to pay massive fees for building individual and small business blogs and websites. With Web HSP custom WordPress design services, customers will have full control of their website's appearance and content. All Web HSP clients learn how to avoid common WordPress management problems and pitfalls.
These extensive services from WebHSP also cover key elements necessary in creating a successful and vibrant website, such as the importance of content and traffic.
"With the framework offered from Web HSP, it's simple for anyone to manage their own powerful and attractive WordPress website" said CEO and founder Doug Davis. "Our custom WordPress design services are further enhanced by offering round-the-clock customer support"
As a premier website hosting provider in North America since 1998, Web HSP now offers quality and affordable web hosting solutions worldwide. Web HSP now provides inexpensive web hosting solutions, including a free domain with the purchase of a Web hosting package.
With services including Linux web hosting packages, image hosting, PHP and MySQL hosting and e-commerce web hosting. Basic web hosting plans begin at a mere $4.95 per month.
Web HSP CEO Doug Davis has more than two decades of experience with advanced software and website design and development. He has built large scale business process management systems for various clients around the United States and Canada, and assisted businesses of all sizes establish a solid online presence. He has also worked extensively with WordPress and hired a full crew of trained experts. The main goal of Web HSP, is to provide quality advice and assistance that will benefit any individual or small businesses.
All hosting and website design accounts with Web HSP are supported by a comprehensive control panel giving the user full control and the ability to manage his/her site. Web HSP is a privately owned corporation based in Fredericksburg, Virginia that specializes exclusively in website hosting and 24×7 technical support.
With almost 15 years in the industry, Web HSP has fine-tuned and streamlined their entire menu of products and services.
To find out more about the services available at Web HSP, simply visit http://www.webhsp.com or call toll free (800) 537-9414