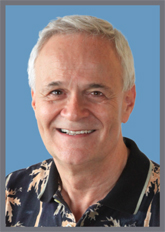 You've worked a lifetime...now reap the rewards!
Honolulu, Hawaii (PRWEB) February 05, 2013
Reverse Mortgages Hawaii is a service offered from Harbor Financial Group that can benefit all seniors aged 62 or over who have some equity in their homes. A Hawaii Reverse Mortgage is designed to assist seniors and is 100% federally regulated.
This service is good news for all senior homeowners who have equity, but cannot or may not qualify for a conventional loan due to lack of income or poor credit. The Federal Housing Administration and the Department of Housing and Urban Development regulate all HECM Loans (Home Equity Conversion Mortgage). They have regulated title/ownership rights, interest rates and closing costs to protect all senior homeowners. The regulations apply to every lender, thus senior homeowners are protected and allowed to tap into their home's equity without having to sell their home.
A reverse mortgage is an FHA insured loan where individuals can borrow some of their equity and never need to make a mortgage payment until they sell the property or pass away. Senior homeowners no longer have to sell their home in order to access their equity. Currently, they don't need to have good credit or income to qualify (although that may change in the near future). A Hawaii Reverse Mortgage can unlock the equity in one's home and allow him or her to use it in any way he or she chooses. In this type of mortgage, income and credit score are not used in calculating a person's eligibility. This mortgage can really be a helping hand for those who are retiring on fixed incomes with an ever increasing cost of living. It allows seniors to take a part of their equity based on their home's appraised value and their age. There are 4 options for those who wish to take advantage of a reverse mortgage and these are: as a lump sum, as an equity line checkbook they can draw on, as a monthly payment from the bank or a combination of these options. Proceeds are non-taxable.
More and more individuals are taking advantage of a Hawaii Reverse Mortgage as the myths are dispelled and the numerous benefits are exposed. For example, this mortgage can provide other benefits besides just extinguishing the monthly mortgage payment, such as helping seniors pay for expensive prescription drugs, new taxes on medical devices, travel to see the grand-kids and home maintenance or even a remodel for the kitchen!
Harbor Financial Group is located at 745 Fort Street Mall, #327 Honolulu, HI 96813. Those who have any questions can speak directly with Mr. Daniel Nicolosi, a Certified Senior Advisor and Reverse Mortgage Consultant, with over 25 years of experience in the mortgage industry,..and there's NEVER an obligation.
For more information about Reverse Mortgages Hawaii, please see our 4-Minute Video, or visit our website at: http://www.alohamortgagesolutions.com/reverse-mortgage-hawaii/, or send an email to Daniel Nicolosi at DanielN@AlohaMortgageSolutions.com. Interested individuals may also call him directly at (808) 945-3000 on Oahu. Toll free from the outer islands: 888-532-5642.