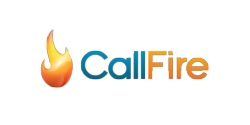 Santa Monica, CA (PRWEB) February 04, 2013
Call tracking is the easiest way small businesses can measure ROI and advertising campaigns. Its application as a metrics-gathering tool for advertising makes it an ideal marketing solution. The information that can be garnered from call tracking software also makes it an invaluable call center solution.
CallFire, a SMS gateway and cloud telephony pioneer, has combed through its more than 60 thousand users to create a call tracking guide to optimizing call center traffic.
"We have compiled over five years of data to produce this best practice guide," says Marketing Director Daniel Tawfik. "This guide should be of help any organization that has to measure sales conversions and optimize call center logistics."
Here is an excerpt from the article:
One reason that call tracking local and toll free numbers ought to be the focus of call centers is the amount of information it can gather. A call center is not built on a deserted island—the data gathered from the center should support a larger business process.
A call center that is armed with call tracking software can gather a lot of information about the customer. Here are some tips to leverage call tracking software to power a call center:
Clicks are Good, Calls are the Prize
Lead conversion data—such as traffic source, keyword searched, web page visits, conversion type and past interactions—can help marketers understand what channels and activities motivate prospects to take action, and also help sales professionals better prioritize and customize sales pitches.
Call tracking allows businesses to analyze pertinent information about your leads beyond mere clicks—businesses can capture referral sources that are leading to real sales calls. With this data a business can focus its marketing resources on those activities proven to generate lead conversions.
When a visitor arrives to the website or landing page, source data, such as referring site and keyword query is captured, and a business can serve the visitor a unique tracking number. When the number is dialed, the referral source and conversion are logged.
Combined with online conversation data, this data can glean some valuable insights:
1. Improve content marketing efforts and website optimization by targeting keywords that are proven to create lead conversions.
2. Enhance PPC campaigns by associating lead conversions with ads, campaigns, ad groups and keyword bids, and then adjusting budgets based on ROI.
3. Tailor call to actions and messaging by reviewing what seems to resonate with target audiences.
Call tracking allows a business to collect valuable information to identify a prospect's need and customize a sales pitch to show how your product/service can satisfy it. By feeding an organization's CRM relevant data—such as traffic source, last web page visited prior to calling and caller I.D—you can create a comprehensive sales professional can use to engage a prospect and tailor sales pitches.
There are a multitude of ways a small business can utilize call tracking toll free and local numbers to empower its sales platform and call center. CallFire's call tracking platform allows a business to increase advertising ROI, by tracking calls to their original placements and connecting callers to IVR and automated attendant applications to route the caller to the correct sales person.
With CallFire's SMS enabled long code phone numbers, organization's can stay connected through text message responses. Text messaging can help your organization avert support calls in the first place by allowing customers to generate support calls through text message.
About CallFire: CallFire is a SMS gateway and cloud telephony platform that helps businesses reach customers, drive revenue and increase sales. We make telephone messaging simple. CallFire products include Business Text Messaging, Voice Broadcast, Toll Free Numbers, Local Phone Numbers, Call Tracking, IVR, predictive dialing for agents and more. Call analytics enable our 50,000 users to reach customers more often using text marketing, virtual numbers, autodialers and mobile messaging.