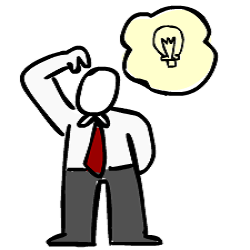 "Entrepreneurs here have a wealth of insights to share. It's not just about our country, it's about promoting stories and ideas that people around the world can benefit from
Singapore (PRWEB) February 05, 2013
While the global economy remains turbulent, one country seems to be leading the way forward. Heralded in recent years as a great place to live, Singapore has also now been voted "the easiest place to do business" by a recent survey of 400 senior managers.
This news however didn't come as a surprise to Dylan Loh, founder of TheMaverickPaper.com. "People outside Singapore know that we are educated, that we make it easy to do business," stated Dylan. "But there's a difference between hearing about our growth, and seeing it firsthand."
Dylan first conceived the idea for the site in 2011 when he realized that the success in Singapore is something that any free-market economy should emulate. He saw an opportunity to feature successful entrepreneurs across various industry because he believes every entrepreneur has a story to share. "Entrepreneurs here have a wealth of insights to share. It's not just about our country, it's about promoting stories and ideas that people around the world can benefit from."
TheMaverickPaper.com features behind-the-scenes interviews with the young entrepreneurs that are shaping Singapore's future. In addition, the site also provides personal growth advice, money tips, and even a book review section. "We wanted to put something there for everyone," said Dylan. "Singapore is such a diverse country with people of diverse interests, and we've tried to reflect that on the site."
The site also encourages entrepreneurs to write and post their own stories in a section called "Mavericks Speak." "Rather than supplying all the content, we wanted to encourage people to submit and share their own thoughts and experiences," stated Dylan. For those who would like to keep updated with the discussion and success stories, fans can also like the site on their active Facebook page.
Dylan hopes that over time, the site will become synonymous with the stories behind Singapore's success and live out the site's mantra of being Singapore's premier entrepreneurial news and content site.
"Beyond the numbers and GDP are people and stories. We're not content with being number #1. We'd like to show others how to join us at the top."
About Dylan Loh
Dylan Loh is a speaker, coach and internet entrepreneur. He has authored several ebooks on Internet Marketing and entrepreneurship such as 'Affiliate Ownage', 'Profit From Your Niche! Niche Marketing 101' to name a couple. He is also the Co-Author of the print book 'Secrets of Student Millionaires'.
Dylan has been featured in the book 'Get Rich Click' by Marc Ostrofsky - a best selling author on Wall Street Journal Business, Amazon, Barnes and Noble and USA Today - in 2010.
To find out more about his work, check out TurnYourTrafficIntoProfits.com