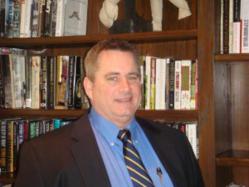 (PRWEB) February 05, 2013
For the past 42 years, the main office of Moore Diversified Serivices (MDS) has been in Fort Worth, Texas – focusing exclusively on senior living and health care. MDS is now establishing a New England satellite office in Boston. This decision was influenced by two primary objectives: 1) to serve existing New England clients and 2) to develop and respond to new opportunities.
Roy Barker, a seasoned MDS staff member for the past 12 years, has relocated to the Boston area and will coordinate the New England operations. Roy has a depth of experience in senior living and health care. Roy has a Master's Degree in Applied Gerontology – Long Term Care, Senior Housing and Aging Services from the University of North Texas. Roy also holds a BBA in Finance from UNT. UNT has had a major national focus on senior living and health care for a number of years.
The full resources of the MDS main office involving personnel and data base will provide continuing support for the new office. MDS looks forward to a very close interactive involvement with our existing New England clients and establishing new relationships in 2013 and beyond. Feel free to contact the following for additional information.
Roy Barker
roybarker(at)m-d-s(dot)com
817-925-8374
Jim Moore
jimmoore(at)m-d-s(dot)com
817-731-4266
Moore Diversified Service, Inc. (MDS) is a national leader in conducting broad-based consulting, market research and market feasibility studies in the seniors housing and health care industries. The firm has pioneered creative market feasibility methodologies and marketing strategies relative to these ever-changing, complex market segments. To learn more about our company, visit http://www.m-d-s.com