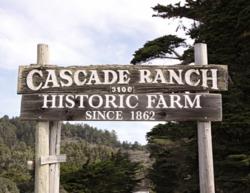 Santa Cruz, CA (PRWEB) February 05, 2013
The United States Environmental Protection Agency regulates public water systems however it does not have the authority to regulate private drinking water wells. According to the EPA, approximately 15 percent of Americans rely on their own private drinking water supplies, and these supplies are not subject to EPA standards. Unlike public drinking water systems serving many people, families that get their water from private wells do not have experts regularly checking their water's source and its quality before it is sent to the tap.
These households must take special precautions to ensure the protection and maintenance of their drinking water supplies. Inadequately treated water may contain disease-causing micro-organisms, often referred to as pathogens. Pathogens include various types of bacteria, viruses, protozoan parasites, and other organisms. In public water supplies chlorination is the most common method used to kill micro-organisms. For private wells, many homeowners turn to chlorination or UV sterilizers to make sure their well water is safe from bacteria. However, recent advances in a relatively new type of water treatment known as Ultra-Filtration has made this technology an excellent method of disinfection without the tastes, odors, chemical by-products and maintenance associated with chlorination.
Ultraviolet ("UV") sterilizers use UV light to inactivate bacteria as water flows through the UV system. While UV does a good job at killing bacteria, if the UV system is not properly sized, or if the water has high levels of minerals or color in it, the bacteria may not be completely killed, and thereafter may reactivate in the home piping system. Ultra-Filtration by contrast micro-filters the water down to sub-micron levels and effectively removes all bacteria, sediment and suspended particles as the water flows through the UF membrane. While UV inactivates pathogens, UF is able to physically block them. While UV relies on electricity to function, UF does not require electricity to filter pathogens during a power outage, as long as there is sufficient water pressure. During a storm event, boil-order, or other emergencies the UF can continue to remove bacteria, while a UV system will not.
Hollow-fiber UF membranes are used all over the world to treat drinking municipal and industrial water on a large scale. Lately advances in small scale membrane chemistry and design have made UF membranes resistant to breakage, and easily cleaned. Small package systems that include automatic backwash control modules have made finally made UF systems practical for small residential and commercial applications.
UF membranes resemble strands of noodles with hollow cores. The surface of the membrane serves as a physical barrier to turbidity and pathogens, and the use of thousands of these fibers bundled within each system provides adequate surface area to supply on-demand flows of 10 to 12 gallons per minute per standard size 4 x 40 inch membrane. The UF systems incorporate hollow-fiber membrane strands which contain millions of 0.015 micron (nominal) sized pores. For example, a Cryptosporidium and Giardia cysts, two common forms of parasites are approximately 7 to 10 microns in length and oval in shape. UF systems have been independently certified and tested to block 99.99999 percent of bacteria and 99.999 percent of viruses.
"We are pleased with the results we have seen so far with these new advanced ultra-filtration systems. By carefully analyzing the customers water chemistry and system design, these UF systems have been providing crystal clear disinfected water with minimal maintenance", reports Gerry Bulfin, President of Clean Water Systems & Stores Inc.