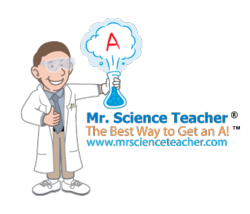 I Want To Help You Excel!
Effingham, IL (PRWEB) February 05, 2013
Mr. Science Teacher ® announces newly updated services of Tutoring, Online Classes and Homework Help. We offer personal tutoring, college-prep classes and help with weekly assignments for homeschooled, private schooled, and public schooled students. Mr. Science Teacher is the perfect educational resource for any student who wants to learn physics, chemistry, or math. http://www.youtube.com/watch?v=7G_9hSU2D1k
Mr. Science Teacher offers Tutoring services for fifty minutes with affordable rates at $29.99. Each private tutoring session is held conveniently in your home via Skype™ and a digital whiteboard. Add a Facebook "like" to capture 15% off!
Live Online Classes are limited to only 10 students per class with yearly tuition rates of $399.99. Tuition includes over 40 hours of online instruction, testing, feedback, and grade reporting. The classes are available via Skype™ and a digital whiteboard during the fall-spring school year. Online Classes at http://www.mrscienceteacher.com include Conceptual Physics, Chemistry, Advanced Physics and Advanced Chemistry.
Homework Help is directly available 24 hours a day on the website by clicking "Get Your Homework Questions Answered Now!" Upload your homework questions and Mr. Science Teacher will strive to address your individual needs and strengthen your problem solving skills. Students can ask 3 questions per week for $9.99 and up to 10 questions per week for $24.99.
With over 20 years of teaching experience, Matthew Poston is licensed by the Illinois State Board of Education to teach physics, chemistry and math, which he delivers along with other essential components of successful teaching: enthusiasm, personality and effective communication.
"The Language of Chemistry" is a great way to view Poston's teaching style. Learn to name 1000's of chemical compounds, FREE! http://www.youtube.com/watch?v=F_fYc3uvnUw
One of the highlights of Poston's teaching method is that he teaches in a language that students can understand. "I believe students need to acquire problem-solving skills and think analytically," says Poston. "Many students who are reserved in class ask excellent questions in smaller settings and thus, learn much more." His goal is to provide the best in science and math education. Affordable pricing allows all students to access an excellent educational environment through his website. "If people choose to do so, they can donate to the site for students who want to subscribe but do not have the financial means to do so," he states.
With a leading tagline of "Mr. Science Teacher - The Best Way to Get an A!", Poston has made it clear to students and parents that his main focus is to provide fun and effective instruction for everyone who wants it. "I want to help you excel!" he exclaims. "I greatly value the instruction I received while in college and feel strongly about providing quality education to current and future students." The website also has a referral program. "When visitors become members after being referred to the site by another member, the referrers are sent free gifts or coupons," he explains.
Students and parents across the nation find much value in Mr. Science Teacher ®. They trust the site to provide high quality educational services, and Poston has earned the reputation of always wanting what is best for students. Parents will see their child get better grades as they develop enthusiasm for studying, and fewer homework struggles will inspire confidence.
http://www.mrscienceteacher.com
# # #