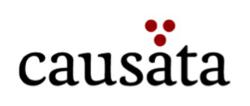 "We create meaningful consumer experiences through better management of data," said Causata CEO Paul Wahl.
San Mateo, Calif. (PRWEB) February 05, 2013
Today, Causata unveiled an updated Customer Experience Management (CXM) platform and a new set of purpose-built, industry-specific applications that enable faster and more efficient omni-channel marketing decisions. With the addition of a new class of machine learning algorithms, predictive analytics dashboards, and pre-loaded industry applications, Causata offers a Big Data CXM solution that can deliver greater value more quickly than traditional, rules-based, costly alternatives.
Causata works with B2C companies to drive more personalized and ultimately more effective digital customer interactions, including content decisions and offers. By bringing together customer data from web, email, mobile, CRM and other marketing and service channels, Causata links terabytes of customer interactions to instantly assess customer patterns, predict future behavior, and recommend the next best actions. For B2C companies, this engages new customers, while retaining and growing current ones.
"We help our customers create meaningful consumer experiences through better management of data," said Causata CEO Paul Wahl. "Causata empowers banks, insurance companies, digital media, communications providers and more to deliver the personalized, consistent experience that today's consumers expect across web, mobile and social channels. Our predictive analytics, machine learning and campaign attribution technologies far surpass the standards set by traditional BI, CRM and modeling tools."
Intuit Financial Services is currently testing Causata's newly-announced capabilities with some of its customer financial institutions and plans to make them more broadly available in the coming year.
"Causata will help our financial institution customers personalize banking interactions by making the most relevant product offer to a consumer when they want or need it most," said Al Ko, vice president of product management at Intuit Financial Services. "We look forward to incorporating greater predictive analytics so bankers can more effectively use predictive profiles, target customer segments and make content decisions."
New CXM Applications
Causata has significantly improved key components of its platform and introduced a number of new features and purpose-built, industry-specific applications to deliver a next generation Customer Experience Management solution. Five key additions include:
Migration to HBase for Standardization - Causata has deployed its distributed event data stores on the emerging industry standard Hadoop data store, HBase. Causata clusters now run alongside other clusters in an IT administrator's Hadoop environment using familiar and standardized interfaces and technologies. HBase allows Causata to leverage the capabilities of its strategic partner Cloudera, including linear scalability, automatic and configurable sharding of tables, cluster elasticity, and automatic failover support between servers.
"Supporting our partners' application development on CDH empowers them to fully realize their market opportunities in the Big Data space," said Mike Olson, CEO at Cloudera. "Through our industry-leading partner program, we arm innovators across the Big Data ecosystem with the best platform and resources to pursue game-changing application development on Hadoop. Causata runs its customer experience management applications on CDH, and we welcome the introduction of the next evolution of their business analytics technology."
Machine Learning for Better Decisioning – Causata debuts patent-pending Machine Learning capabilities that deliver a breakthrough in the realization of a scalable, non-black box and secure automated decision engine. Causata's new class of Reinforcement Learning techniques can be applied to all sources of omni-channel customer data, and users can set up and optimize campaign goals to their specific needs. With Causata, marketers and analysts have a more powerful way to automate and continuously improve their multi-channel offer management campaigns than by building, retraining and executing offline predictive models.
Exploration and Pathing for Omni-Channel Analysis - This new capability enables analysts to easily identify and visualize the most common customer paths and predictive variables in order to drill down and assess customer motivations and actions. This extremely powerful tool can analyze actions across thousands or millions of customers and multiple channels. Analysts can easily identify scenarios where customers typically "churn" or drop-out of a selling process and where acquisition or cross-selling opportunities are most successful.
Improved Predictive Modeling – Causata has improved the profiling and predictive modeling process for users.

Causata Explore allows users to create and assess new customer micro-segments on the fly while navigating and analyzing customer data;
Causata's open source R Package allows modelers to focus on high value predictive modeling tasks instead of spending a majority of their time accessing and cleansing customer data, without ever leaving their R modeling environment;
R Models can be operationalized within Causata to generate up-to-date, real-time predictive customer scores and profiles in less than 50 milliseconds as customers interact across multiple channels;
Causata's SQL Interface enables wide third-party tool support, including pre-built QlikView analytics dashboards.
Purpose-built Industry Apps – Pre-loaded, industry-specific seed data and applications leverage hundreds of predictive analytic variables and models designed for cross-sell, acquisition and retention activities for Financial Services, Digital Media & Technology, and Communications industries. These purpose-built applications reduce ramp-up time for new Causata customers and increase overall ROI for applications including Share of Wallet, Subscription Auto Renewals and Churn Management.
For a complete listing of all new features and capabilities, please contact @causata or visit http://www.causata.com or http://www.linkedin.com/company/causata to learn more. Causata's updated Customer Experience Management applications will be available for use in February 2013.
About Causata
Causata, Inc. is a leading provider of Customer Experience Management (CXM) software. Built on an HBase big data architecture, our predictive analytics and real-time omni-channel offer management applications enable B2C companies to create meaningful customer experiences through data. Our industry-specific applications help companies increase cross-selling and customer acquisition while reducing churn. Founded in 2009 and funded by Accel Partners, Causata's headquarters are in San Mateo, California with a development office in London, England.