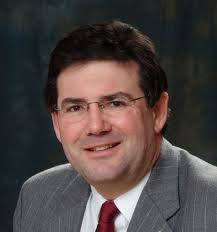 GcMAF is a vital part of our immune system; we don't live long without it
(PRWEB UK) 4 February 2013
They included videos, taken through high powered mircoscopes in their laboratory, showing cancer cells being destroyed using GcMAF molecules, which they extracted from the human immune system.
Lynda Thyer, one of Immuno Biotech's biomedical scientists, had not been to the USA before and was nervous at presenting to over 200 American scientists. She was jet lagged and at 2am Guernsey time walked up to the podium. To her enormous relief, her delivery went as she had hoped, and she was congratulated by other scientists afterwards, and was surprised at how advanced she was in her field.
David Noakes, the CEO of Immuno Biotech, had issues at the University of Sharjah, with Microsoft Windows software throwing his presentation uncontrollably around the screen. "That's why I switched to Apple Macs" he commented.
But he was told afterwards his presentation was the most easily understood in the three days of the conference, and the University asked him to provide some GcMAF for use with their huge library of 2,000 cell lines, so that it can be tested with many more types of cancers in the laboratory. At the moment, GcMAF has human trials with many more types of cancer than it has in laboratory tests.
The University of Sharjah has facilities, funded, of course, by oil revenues, that Western Universities can only dream about. They are a top player with cancer and molecular research, attracting resident Professors from all over the world.
David Noakes is also presenting Immuno Biotechs "GcMAF in Autism" Research Paper at the International Dubai Autism Conference, and has already been asked to supply GcMAF for another autism trial there, to add to the 1,500 so far.
There are 59 research papers by 142 eminent scientists on GcMAF, and Immuno Biotech Ltd are immensely proud to be adding their first two research papers to the list, with plans for lab experiments and human trial results data for at least another 6 papers this year.
GcMAF is a vital part of our immune system; we don't live long without it. Immuno Biotech extracts and isolates GcMAF in its laboratory, and has supplied 4,000 people through 300 doctors in 30 nations. Not bad for a tiny Guernsey company, particularly as HSSD tried to block them by making Guernsey the only nation in the world to ban GcMAF.