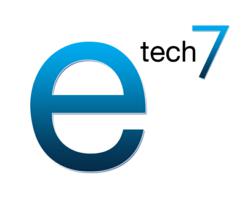 New York, NY (PRWEB) February 19, 2013
The information technology needs of companies , even with the most proactive IT support, used to be a matter of serious expense and significant effort that involved having to go through the entire hiring process, keep everyone certified and invest a lot of capital into your hardware and software. For a lot of small businesses, this is a major expense and a serious burden.
According to Etech 7 CEO Emil Isanov, "What a lot of companies used to do is either choose, should we do marketing or should we have a network that works properly and lets us communicate internally? In the past that was where the budget had to be split up. We're not even talking about IT service plans or trying to back up anything." Fortunately, the days of having to split budgets are over with.
Today there are companies set up to handle back end business IT support that can ease a lot of the burden. Emil went on to say, "Now the Internet is a non-negotiable. If you aren't online you barely exist. But we can also bring knowledge, economies of scale and reasonable pricing that lets business owners have it all. It's not utopian, we're always improving, but even the little guy can compete with the big boys."
Companies looking to compete on the next level can contact the helpful people at Etech7.com.