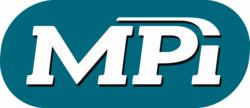 The average MPi auto dealer generated over $42,000 per month in incremental inspection generated customer pay sales in 2012. I look forward to seeing our HD Truck dealers quickly enjoying the same results
(PRWEB) February 04, 2013
MPi (http://www.mpiworldclass.com), a leading provider of revenue and retention solutions for automotive dealership service departments, today announced it will preview the top four breakthrough features of EDGE WorldClass for HD Truck Shops at the 2013 ATD Convention and Exposition in Orlando, FL, February 8-11 at booth # 2816.
Newly released to the HD truck market, EDGE WorldClass is a comprehensive package of software products and process training that helps HD Truck Shops optimize existing service processes to improve vehicle turnaround time, sell more parts, and streamline communications.
The top four breakthrough features to be previewed for the first time at the ATD Convention are:
1) CONNECT:
Connect is a shop management communication tool that helps streamline the interaction between advisors, technicians and parts during the inspection process. This real-time route sheet tracks the status of every RO through the entire electronic inspection process so everyone always knows "who has the ball" in real time. It time-stamps the communication process on every RO to create a permanent paper trail of what's taken place.
Connect is customizable to meet the unique needs of each shop and has been proven to increase efficiency. Key features include:

Digital route board
Minimizes footsteps and phone calls
Quickly identifies bottlenecks
Faster, more accurate status communication
2) INSPECT:
MPi's state of the art electronic truck and trailer inspection replaces the traditional paper forms used by heavy duty shops for the last 20+ years. The software allows technicians to easily document findings by providing a list of the most common observations and recommendations while guiding technicians through the entire process. This "Point & Click" approach removes the need for time-consuming hand-written or typed findings and helps ensure consistent, thorough, and quality inspections on every truck and trailer. Key features include:
Automated point-and-click inspections
Improved technician consistency and quality
Faster, more accurate estimates
An increase in needed parts and labor sales
Reduced policy expenses
3) PORTAL:
Portal, takes the KnowYourVehicle report, the ultimate service-selling tool and customer takeaway, and places it online, making it a more interactive experience.
Portal is a fully interactive, 3-D data-rich experience viewed in a web environment where customers can consult with the key decision makers in their business. It stores truck history and needed service recommendations with embedded photos and videos to increase understanding and create trust. Past, current and potential problem areas are pinpointed so customers can click to find out more information about the current recommendations.
Portal can be accessed by the service advisor to help better educate the customer about previously declined recommendations, needed repairs and prices during the initial service visit. Key features include:
Personalized web pages for fleets
Greater credibility through 3D inspections and photos
Faster decision-making through electronic communication
Keeps a running history
4) ANALYTICS:
Analytics allows the shop to see exactly how well it is performing in all the key areas of the truck and trailer inspection process. It provides managers with access to the results and process metrics needed to manage and coach the execution of an effective inspection process. The EDGE WorldClass™ benchmarking system also shows how each shop how its performance compares to similar shops across the country. Features and benefits:
Digital performance dashboard
Empowers management to identify process opportunities and concerns
Enables proactive coaching and development
Provides direct visibility at the Advisor, Technician and RO level
"We are very excited to preview EDGE WorldClass to the HD truck market at the 2013 ATD Convention. MPi now has over 1,300 domestic, luxury import and non-luxury import franchises using the MPi EDGE WorldClass system. The average MPi auto dealer generated over $42,000 per month in incremental inspection generated customer pay sales in 2012. I look forward to seeing our HD Truck dealers quickly enjoying the same results," said Rich Holland, MPi president.
The company recently conducted a study of the more than 1,300 new car franchises using EDGE WorldClass and found that in 2012, the average MPi auto dealer generated over $42,000 per month in incremental inspection generated customer pay sales. This data was taken from a study of more than 11,500,000 ROs written by MPi dealers in 2012.
EDGE WorldClass will be demonstrated at the 2013 ATD Convention and Exposition in Orlando, FL, February 8-11 at booth # 2816. For more information or to schedule a demonstration call: 888.503.8040
About MPi:
For more information visit: http://www.MPiWorldClasshd.com