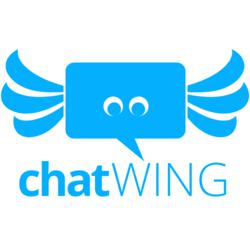 Seattle, WA (PRWEB) February 07, 2013
Chatwing.com creates a steady strategy to introduce its newest chat widget to application communities. App developers can now rely on the chat tool in order to gather important information. App marketers, on the other hand, can use Chatwing's social media function to reach more groups of people. The chatroom can also be embedded to any website in order to generate traffic frequently.
The innovation of the chat box is mirrored by its versatility. The platform has three active form factors that can be used. The first form factor or style is the shoutbox. In this mode, the chatroom takes the small space in the sidebar. This is the generic style preferred by thousands of visitors. The second form factor is the pop-up window mode. This is the minimalistic approach because it consumes very little space. Visitors can just see a 'chat button.' Once clicked, it will launch a separate window where visitors can communicate with each other.
The newest style is the vanity URL. This is useful for administrators who want to have private group chat sessions. They can also make their custom usernames and shortlinks. App developers can use this style to reach specific people groups and explain their apps more. Chatwing also has a wide-scale customization rate, allowing users to choose from many color combinations, sizes, and admin functions.
With the help of the Chatwing chatbox, many app makers will gain proper communication leverage. Now, they can market their creations with ease, and they can even learn many things that can help them develop new apps in the long run.
About Chatwing.com
Chatwing.com specializes in the new field of website chat. Over years, the development team has introduced live chat widget for hundreds and thousands of blogs. The application bridges people from many parts of the world, creating global synergy through the Internet. The shout box can be installed in just seconds, and it can be used for varying purposes such as leisure and Internet marketing. It also allows a user to customize the size, color, and name of the widget.