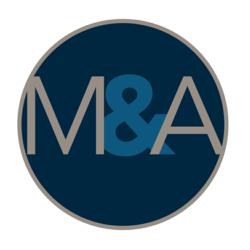 "Our purpose is to help you Relieve Your Financial Stress!"

-Tony Minert, Founder of Minert & Associates
Tulsa, OK (PRWEB) February 07, 2013
A Tulsa-based CPA and business owner has decided to hold quarterly workshops in 2013 to help area business owners build their business.
Tony Minert is the Founder of the Tulsa Public Accounting Firm, Minert & Associates. Tony has been a Certified Public Accountant since 1993. For twenty years Tony has been focused on helping individuals and business owners relieve their financial stress through financial, accounting, and tax preparation services.
"Our firm is one of the leading public accounting firms in Tulsa," says Minert. "We make sure every client is served by the expertise of the whole team. That's really the foundation of what we do here. Now, through our collaboration with Nathan Mitchell, we are seeking to add even more value to our existing clients by offering quarterly workshops that will help them build their businesses."
Nathan R Mitchell is the founder and owner of Clutch Consulting, a Tulsa business coaching company. He's been working with area business owners and professionals since 2010, and is also the author of three books.
"It's exciting to partner with a business like Minert & Associates," says Mitchell. "I learned months ago by working with my fellow management consultant, and mentor, Jim Whitt of Purpose Unlimited, it all starts with purpose. Tony's purpose is to relieve financial stress. He's already been doing that through his public accounting services. Now, he can further that endeavor by helping his clients build their businesses. And that's why he's made the decision to hold these quarterly workshops."
The first workshop will be held on Wednesday, March 20th from 2 to 4PM. The topic of the event will be "Maximizing Business Results in Any Economy."
Although the workshops will initially be reserved for existing clients of Minert & Associates and their guests, there is the possibility these events will be opened up to the public in the near future.
To learn more about Minert & Associates, and how they can serve the financial needs of your business, visit their site at http://www.MinertCPAs.com.