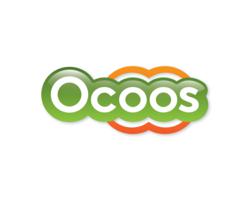 Ocala, Fl (PRWEB) February 04, 2013
Over the last 20 years, the Internet has impacted nearly every major industry in the economy. The profound changes that have occurred are well cataloged in Mary Meeker's annual KPMG presentation (Click Here). The impact of the Internet centers on two broad themes:
1.) Efficient connection of buyers to sellers (ex: Amazon, Netflix, etc)
2.) Utilization of physical assets through software intelligence (ex: airbnb, zipcar.)
These technologies have made many brick-and-mortar markets much more efficient, and in the process generated enormous wealth for the enabling companies (Google, Facebook, Amazon, etc.). However, the negative impact has been a net loss of jobs, and further, the newly unemployed are largely in the non college educated sector. The contrast is stark between a company like Instagram ($1B valuation and 13 employees), and the chronic unemployment situation in the non-college sector.
Can the internet actually help with unemployment?
At Ocoos, we believe an Internet marketing solution can materially impact jobs in a positive manner. How? Imagine an Internet marketing platform focused on small and medium service providers which has the ability to drive aggregate demand. Why would this platform be interesting?
A significant part of the US economy consists of small service providers (over 20 Million), so the potential impact can be material. Unlike Amazon, this platform is not replacing any existing channels (Best Buy, Staples, etc), so there is no loss of jobs in the current brick-and-mortar world.
Unlike Google/Facebook, the increase in jobs will not only occur in the Internet sector. Rather, increased demand/efficiency will drive a ramp-up in the services themselves. The jobs generated in the services sector are very likely to absorb the unemployed from the non-college educated sector.
Finally, with the availability of the platform, a new class of service providers who can operate on a part-time basis is enabled. They will be enabled because Ocoos can radically lower the costs (SG&A) for operating a small services business.
Overall, adding efficiency and demand aggregation in the small service provider sector can create the opposite impact of the shift created by companies such as Amazon.