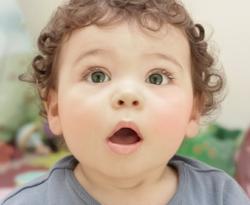 "It may seem naïve, but when we founded Masters Channel, we didn't know that there are more than 18.8 million Americans who are depressed, with 80 percent of those individuals not currently seeking any kind of help," says Richard
New York, USA, February 4, 2013 (PRWEB) February 05, 2013
Masters Channel is pleased to announce the official launch of its first fundraising campaign, "Help America Smile Again." The organization, founded last year by Diogo Pascoal, his sister Candice Pascoal and their long-time friend Richard Baldwin, has grown into the world's premier provider of affordable online self-help services. To continue this important work, Masters Channel is seeking donations through the popular crowdfunding platform, Indiegogo.
Observing that many people around them were depressed or unhappy with their lives, the Pascoal siblings and Baldwin pooled their personal life savings to create Masters Channel, a single website providing affordable access to experts in self-help, spirituality and personal empowerment. These experts, called Masters, have already helped hundreds of people lead happier, more meaningful lives.
"There are more people depressed or unhappy with their lives than many of us care to admit," says Candice. "They could be our spouses, parents, uncles, aunts, siblings, fiancés, friends, teachers and children. Somewhere in their lives something went terribly wrong and they just don't know how to get out of that hole. Everyday, millions of these people search the Internet, looking for a way to find happiness. Masters Channel is here to help them feel better. We want to empower them to live a life they truly love. It is possible. Our Masters can help them do that. We have already changed the lives of many people, but we need additional funds to do even more."
MastersChannel.com gives visitors affordable access to hundreds of pre-screened video tutorials, inspiring messages and "how-to" blogs featuring Masters culled from among the world's leading personal coaches, psychologists and doctors. Offering comprehensive guidance on a variety of spiritual, psychological and practical subjects, these Masters can help people overcome addictions, achieve greater happiness, restart after a divorce, work with angels, find true love, lose weight and give up bad habits, among many other goals. The result? Happier people, healthier homes, and a more balanced nation. But more people need their help.
"It may seem naïve, but when we founded Masters Channel, we didn't know that there are more than 18.8 million Americans who are depressed, with 80 percent of those individuals not currently seeking any kind of help," says Richard. He continues, "That just give us more power to continue on our journey. Our Masters can help these people find joy and fulfillment in their lives. They are agents of transformation who work with some of the most successful people out there, from business icons to artists, celebrities and royals. Yet most people aren't aware of them, or simply cannot afford sessions with them. We just didn't think that was fair. Everyone should have the resources to rebuild, restart, and live a life they love."
In addition to video tutorials with the Masters, Masters Channel also features a Forum, a meditation room (called the Zen Corner), and a variety of other motivational and inspirational content that can be tailored to the specific needs of each individual. Whether it's a tool that can transform someone's life, a message that can uplift their day, or an idea that can empower their future, Masters Channel works hard to help people create a life that's truly their own. Everything it does is designed to empower and inspire people to make their lives even better and, most important, enjoy a life they truly love to live.
Mother Teresa once said, "Being unwanted, unloved, uncared for, forgotten by everybody, I think that is a much greater hunger, a much greater poverty than the person who has nothing to eat."
It is this hunger that Masters Channel strives to help people overcome. But we need your help to continue doing this. The nationwide Help America Smile Again campaign aims to raise funds to help the organization expand, promote its activities and continue its vital operation. It invites everyone to donate to the campaign at http://www.indiegogo.com/HelpAmericaSmileAgain. Everyone can donate and every donation counts!
Here are some of the great things Masters Channel visitors have said about us:
"You guy's keep my spirits up. Thanks for being there for me and everyone else. Some days it is hard to go on. But things are looking up. My new job has really helped."
"I want to say thank you for this site. I come here daily because it's positive and always makes me smile and think--in that order. One does not have to be negative or sad when we grow or reflect. I love my new positive, grateful and joyful life full of LOVE!"
"Thanks for making it 'real' in life. I often feel I am just floating in a dream with no control!"
Please, Help America Smile Again. Donate! http://www.indiegogo.com/HelpAmericaSmileAgain
###
Masters Channel offers life-changing video classes, blogs, quotes and forums on spirituality, self-help and personal empowerment. Whether it's a tool that can transform your life, a message that can uplift your day, or an idea that can empower your future, they work hard to help you create a life that's truly your own. Everything they do is designed to empower and inspire you to make your life even better, and most importantly, a life you just love to live. Click for more: http://www.MastersChannel.com!
CONTACT:
Candice Pascoal
Masters Channel
+1-347-269-0525
Candice@masterschannel.com
http://www.masterschannel.com