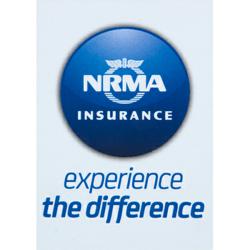 Sydney, NSW (PRWEB) February 04, 2013
NRMA Insurance is urging NSW customers impacted by the recent severe weather to lodge a claim as soon as possible.
"We are urging anyone whose home or car has been damaged to call us on 131 123, or visit our website to lodge a claim," said NRMA Insurance spokesperson Mariana Cidade.
"Our number one priority is to help our customers as fast as we can. We have already allocated 1,100 jobs to builders and organised temporary accommodation as required. We have also placed more staff in call centres to lodge claims."
Customers are able to lodge claims online and over the phone 24 hours a day, seven days a week. Those who prefer to go to a NRMA Branch can also access a hotline to our claims department to lodge or discuss their claims.
"The majority of damage has been caused by wind and rain, including water overflowing from gutters and into homes," Ms Cidade said.
NRMA Insurance call centres have been busy taking a high volume of calls from customers wanting to lodge motor and home insurance claims as well as seek information about what to do immediately after their property has been damaged.
As many people are still assessing the damage to their homes and cars or seeking help from State Emergency Services, NRMA Insurance expects call volumes to continue over the next few days.
NRMA Insurance offers the following tips:

Please give careful consideration before removing any items, as they will need to be sighted by our assessor so we can best help with your claim;
If you need to remove items for health or safety reasons, such as carpet – please keep a sample of the damaged carpet that can be inspected as part of your claim;
If any contents items are unsalvageable and need to be disposed of, please ensure you keep a detailed list of the damaged items and take photos of each item to assist with your claim;
If you have any questions about your claim, contact us on 131 123.
NRMA Insurance encourages customers affected by storms to call 131 123 or lodge their claim online at http://www.nrma.com.au.
Media Contact
Mariana Cidade
02 9292 9742