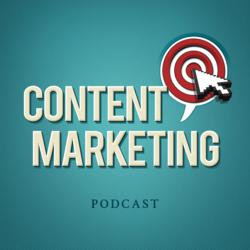 Content marketing is a major buzzword right now ... and with that buzz come a lot of questions. That's why we started the Content Marketing Podcast: to answer those questions and help marketers get more out of their content.
Houston, TX (PRWEB) February 20, 2013
If you've been keeping up with marketing trends over the last few months, the term "content marketing" has probably caught your attention. Type the term into Google and you'll turn up over 6.8 million results.
"Content marketing is much more than a buzzword," explains Rachel Parker, President of Resonance Content Marketing. "It's a new way of approaching how we communicate with our customers and prospects. As with all new concepts, there's a great deal of confusion around content marketing, and that's what the Content Marketing Podcast is out to address."
Currently on its sixth episode, the weekly podcast was created to help marketers understand the concept of content marketing and learn how to integrate it into their existing strategies.
"We're all about simple and straightforward here at Resonance," says Parker with a smile. "We started the podcast with an episode called 'What Is Content Marketing?' and now we're working our way through a series called 'Content Marketing 101,' where we give the nuts-and-bolts advice marketers need to create and execute a solid content strategy."
So far the response has been overwhelmingly positive. "Marketers -- especially those in small and medium-sized businesses -- are so happy to get clear advice that's not bogged down with jargon and industry-speak," says Parker. "We actively listen to the questions people are asking about content marketing, and we provide the answers they're seeking."
Episodes of the Content Marketing Podcast are available in iTunes and on the Resonance Content Marketing Blog.
About Resonance
Founded in 2010, Houston-based Resonance Content Marketing helps businesses leverage their content as a strategic asset for attracting and retaining customers. Resonance helps its clients by developing comprehensive content marketing strategies, writing and publishing content on their behalf, and measuring the results to ensure consistent progress.