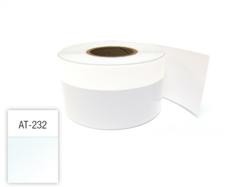 "The printable wire wraps worked great for marking our wires and cables. No one has to second guess anymore as to what wire goes where."
Lake Oswego, OR (PRWEB) February 07, 2013
Businesses need computers, office machines and production machinery to operate each day. In today's technical world, not only one person per office requires a computer but most everyone in the office must use computers to do their daily work. When there is a multitude of machinery, there is also a multitude of wires and cables that typically are not marked as to what machine they plug into. Creative Safety Supply is now offering printable wire wraps for all wire and cable labeling. The wraps are designed to be printed on with either the LabelTac 4 or LabelTac 4 PRO printer that is also available through Creative Safety Supply.
The wire wraps is available in five colors and two sizes that fit popular wire sizes. The application is as easy as 1, 2, 3. The user creates the wire wrap with the LabelTac printer's software, prints and cuts to length automatically, peel and wrap. The result is a beautiful laminated, fully protected wire wrap that is easy to use and will last a lifetime if needed. The user can print any text, barcode or image as needed and the self-laminated protection is scratch, chemical and UV resistant making it ideal for any workplace environment. An office manager commented, "The printable wire wraps worked great for marking our wires and cables. No one has to second guess anymore as to what wire goes where."
The printable wire wraps will compliment a 5S program that instills organization and cleans up tangled up wires and cables. Marking wires and cables, will keep any workplace clean, lean and organized. Many times cubicles or office space must be moved into another area and the marked wires and cables make it easier and quicker to set up and re-install computers and machines without second guessing what wire or cable goes to what machine.
For more information about LT Printable Wire Wraps, please visit http://www.creativesafetysupply.com/lt-printable-wire-wraps/ or call toll-free (866)777-1360 to speak with a professional representative.