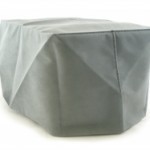 "We have a lot of dust in our facility and we are extremely pleased with the quality of the dust covers and the price was very reasonable."
Lake Oswego, OR (PRWEB) February 08, 2013
Printers located in facilities or on a construction site where there may be a lot of dust or debris requires protection from the elements to continue to work properly. Creative Safety Supply is now offering dust covers for LabelTac printers, also available through Creative Safety Supply. Business owners spend a lot of money on machinery and they want their investment to last a long time and look as new as when they purchased it. Dirt can be the number one killer of printers. Dirt can be found in the form of dust build up, which slowly damages equipment, causing it to overheat, leaving it not working as it should, or even not at all. Dirt can also be in the form of liquids. Spilling liquids of any type on your equipment can leave it ruined, and in most cases un-repairable.
Dust covers give extra protection against dust and other debris. Covers can prevent USB and other ports from allowing dust from drawing into the inner part of the printer. When printers are not working properly, projects can be delayed and can even cause downtime in production. Repairs can be costly and in some cases, repairs may not fix the problem. Ultimately, the un-repairable machine will be junked out and another investment will be made for a new printer. A business owner commented, "We have a lot of dust in our facility and we are extremely pleased with the quality of the dust covers and the price was very reasonable."
Dust covers are a very simple and inexpensive solution to maintain a healthy, happy, and clean printer. They are easy to fit and slide right over the printer. It only takes seconds to protect the investment made in a printer.
For more information about dust covers for LabelTac printers, please visit http://www.creativesafetysupply.com/labeltac-dust-cover/ or call toll-free (866)777-1360 to speak with a professional representative.