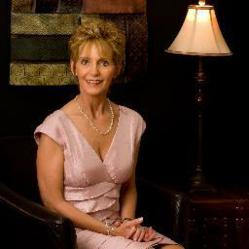 With Snap-On Smile, we can give our patients the smile they've dreamed of at a more realistic price.
Humble TX (PRWEB) February 04, 2013
Dr. Susan Lunson in Humble, TX is helping local patients finally discover an alternative for affordable cosmetic dentistry with the introduction of Snap-On Smile products at her dental office. Often called as 'removable veneers,' Snap-On Smile is a non-invasive, completely removable and more affordable option than other cosmetic procedures such as traditional porcelain veneers, implants and crowns.
Patients who experience missing, discolored, misshapen or misaligned teeth previously had to rely on orthodontia, costly porcelain veneers or invasive implant procedures to get the perfect smile they desired. With Snap-On Smile, patients can still get the look they want at a fraction of the cost and without any drilling or anesthesia. The Snap-On Smile is a temporary dental appliance made of hi-tech dental resin that fits over the top or bottom arches of teeth. It conceals any imperfections of the natural teeth and gives the look of a beautifully white and complete smile.
"We realize that every patient can't afford traditional procedures that produce the Hollywood smile they've always wanted," said Dr. Susan E Lunson Dentist. "With Snap-On Smile, we can give our patients the smile they've dreamed of at a more realistic price. They are still able to experience the boost in self-confidence that comes with a great smile while minding a budget."
Snap-On Smile is also a great option for patients who don't want to deal with the time commitment of orthodontia or discomfort of other invasive dental procedures. The device is also often used when patients want to 'test' a new smile before committing to permanent cosmetic dentistry such as implants or porcelain veneers.
"As an office, we love seeing how life-changing such a simple device can be for our patients," said Dr. Susan Lunson. "Whether they choose Snap-On Smile for its affordability or for its convenience, we always see the same reaction with our patients and their new smile. They love the way they look and can't stop smiling."
Beginning her career in dentistry as a dental hygienist for ten years, Dr. Susan Lunson had a great love for such profession that she decided to return to school to complete a dental degree at the University of Texas Dental Branch - Houston. For nearly 30 years, she has been practicing as a Humble, TX dentist, providing an array of general and cosmetic dental treatments. Dr. Susan Lunson also specializes in treatments for sleep disorders and facial pain.
To read reviews of Susan E Lunson, DDS or to get more information about the procedures offered at her Humble, TX dental office, please visit http://www.humbledentist.com/ and https://www.youtube.com/watch?v=eqZW-NZQHqA