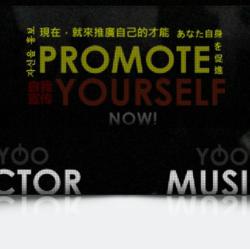 Yoostage.com is a fully integrated micro community that makes it fun and easy to connect with people within the talented field
(PRWEB) February 04, 2013
America's got Talent? The Worlds got Talent! Don't wait until next week to see the latest Talent as ts available now at Yoostage.com.
Yoostage.com is an audio and visual stage that enables Models, Singers, Dancers and Actors to promote and share their talents to the global online community. The owners told us that by combining the power of social media networking and user-friendly tools to connect with artists and fans, Yoostage.com is the perfect platform to jump-start your career and pave the way to international stardom.
The core of Yoostage's framework is a simple, friendly and accessible user interface that features unique tools to allow members to showcase their talents and grow their fan base through the use of audio, video and images. Fans will be able to communicate and track the popularity of an artist. The site will also be a great online resource for discovering talent for the showbiz industry.
Founded by a team of young Internet enthusiasts that believes the talent landscape is set for a different path in the digital age, Yoostage.com is committed in removing all barriers for artists in the 21st century. "To put things in clear perspective, Yoostage is built upon Love, Faith and Passion. We want to offer a home base for artists and at the same time, a united platform where fans can listen to unique indie music from various music genres, watch amazing dance performances, meet the latest up and coming models from different nationalities and inspiring stage acts" said Yoostage.com CEO and co-founder Alan Kong.
"Yoostage.com is a fully integrated micro community that makes it fun and easy to connect with people within the talented field, it's a social platform for anyone to discover creative performances. This is a place where people are willing to share experiences, advice and contacts in order to help friends and professional contacts; given this diverse mixture of talent, continuously interacting with each other in one unified entertainment village the results will always be unique and innovative" said Yoostage co-founder Grant Hancock.
Facing some of the mammoth rocks of the Internet, Facebook & YouTube it will be interesting to see this platform fling its pebbles in an attempt to penetrate the weakness's of Facebook & YouTube.
Are micro social networking sites the wave of the future? If so what does this mean? Well unlike FB and Google, that target everyone, These are platforms which are increasingly targeted towards what the user's and audience are actually looking for, as well as much more user generated content (UGC) which again begins to create fundamental reasons for the platform to be used.
Yoostage.com targets only those in the entertainment industry- singers, dancers, models and actors. So not only is it a platform to share talents with the world but it's also a great way to meet and interact with performers from across the world. With some unbelievable talents in the world the platform is looking for some great user generated content (UGC) in the talent niche which reflects an honesty and a genuine fundamental reason for the platform to exist. Keep an eye open for this incredibly modern version of David vs. Goliath in the up and coming months.
Contact:
Alan Kong
Yoostage.com
(+86) 85298125960
Email - alankong1979(at)yahoo.com(dot)hk
Please visit http://www.yoostage.com for more information.