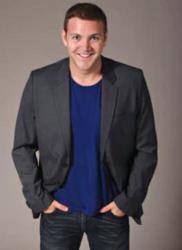 It's ironic that often, the harder parents work to help their children get into college, the more harm they can do - this lecture will help to reverse that trend.
New York, New York (PRWEB) February 05, 2013
When it comes to parental involvement in the college process, there's a bit of serious irony: many parents, in an attempt to help their children get into college, actually sabotage their chances of getting admitted. Without realizing it, well-meaning parents make a series of mistakes which lead to improper timing, watered-down application strength, turned-off admissions officers, and vastly reduced chances of admission. Fortunately, renowned SAT tutor and SAT expert Anthony-James Green is inviting parents to a free seminar this Thursday, February 4th at 8:30pm EST, to teach them how to avoid these mistakes and to amplify the positive effects of their involvement.
"I've never met a parent who didn't want the best for her child," says Green of the reasoning behind his seminar, "but I've also never met a parent with an entirely accurate idea of how the admissions process works. It's heartbreaking to see parents trying so hard to help their children get into college and actually HURTING their chances of getting in. The difference between parents who make the right moves and the wrong moves all boils down to education, which is why I'm offering the seminar."
To access the seminar, which is accessible by phone or internet, parents must register through Green's website, Teach Yourself the SAT. They can do so using the following URL:
http://www.teachyourselfthesat.com/tipsandtricks/
Or, if parents would prefer to go straight to the registration form, they can visit this link:
https://ak111.infusionsoft.com/app/page/81e12160280713e4a233322b6a1f7279?inf_contact_key=6585884162de54472a3a866fa9285708
The seminar has limited seating, and seats are filling up quickly. Parents interested in attending should register as soon as possible to make sure that they secure their spots. Once seating is filled, no additional space in the seminar will be offered.
Parents who attend the seminar will learn some of the key mistakes that many parents make during the application process (and exactly how to avoid them). The seminar will last 45 minutes in total, during which time Green will be teaching parents things such as "the one test you never want your child to take," "the one mistake every parent make which completely torpedoes most applications," and "the three biggest wastes of time that every parent invests in." Green promises that parents who attend the seminar will save at least 30 hours later on in their college process.
"This is stuff that parents literally need to know," says Green of the content to be delivered on Thursday. "As is the cast with most things in life, hundreds of hours of positive behavior can be totally wiped out by a single big mistake. I want to teach parents how to avoid these mistakes because they're incredibly easy to avoid, and because parents involved in this college process deserve to be rewarded, not punished, for their involvement."
Again, parents looking to attend should be sure to register before noon EST this Wednesday, February 6th, when Green expects seats to be fully reserved.
Green is offering his seminar as part of a larger parental-education project that he's been working on for years. Green recently published Test Prep for Parents, an extremely well-reviewed guide for parents which teaches them the simple ins and outs of motivating their children for test prep, selecting the right colleges, and easing the test prep process. The book is meant as a supplement for Green's new "90 Day SAT Prescription," his online self-study course for the SAT which replicates the exact program that Green uses with his own students at $500/hour.
Parents interested in learning more about Green's self study program can view the details here:
http://www.teachyourselfthesat.com/howitworks/
For parents and students in more of a hurry, Green's new 30-Day SAT Crash Course will be released on February 7th, and parents can learn more about the pre-launch discount offered on the product here:
http://www.teachyourselfthesat.com/30-day-preorder/
Green is widely regarded as one of the best SAT tutors in the country. He has been called "the most recommended, most talked about SAT tutor in America" by multiple news outlets, and has attained an average student score improvement of nearly 400 points after tutoring over 330 students 1-on-1, and thousands more through his online programs - a number unheard of in the test prep industry. Green's new project, Teach Yourself the SAT, is quickly gaining a reputation as the number one way for students to improve their SAT scores without tutoring or classroom courses.
Green spends his time between New York and Los Angeles, where he tutors students full-time when not developing his test prep curriculum.