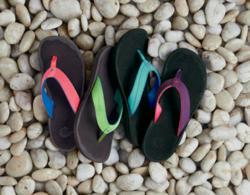 Our final goal is to establish a long-lasting trust relationship with our clients so that they can shop with confidence for all their comfort footwear needs
(PRWEB) February 04, 2013
Clinton Township, MI: The Orthotic Shop, one of the leading Miami-based comfort shoe retailers, has recently announced that it has successfully completed customer service upgrade in order to handle more orders via phone, chat and e-mail. Recent improvements will enable the company to provide seamless communication between clients and customer care representatives so that all orders are received, processed and handled in a timely manner.
"We are now able to help clients find the answers, information and support they need from our well-trained, specialized customer care representatives, as well as handle all orders in a timelier manner. The recent upgrades we completed will allow support to handle more orders via phone, chat and email, and make sure orders are getting processed the minute they are received", says Sales Manager for the company. "Our final goal is to establish a long-lasting trust relationship with our clients so that they can shop with confidence for all their comfort footwear needs".
For years, The Orthotic Shop has been the preferred destination of individuals looking for comfortable and conveniently-priced comfort footwear. The online store is boasting an unmatched inventory of shoes and orthotic sandals for all foot conditions, currently stocking the most popular brands in comfort shoes for men, women and children, including Olukai, Amfit, CAT Footwear, Cool Gear, Drew Shoes, SOLE, Orange Insoles, Dr.'s Remedy and many others. Socks, heel cups and pads, as well as braces and splints are also available on sale at The Orthotic Shop for affordable prices.
One of the most popular item in stock at Orthotic Shop are the Olukai Sandals, popular among customers with plantar fasciitis because of the arch support and orthotic food bed that helps them prevent arch and heel pain. The store also offers stylish and comfortable Olukai flip flops in a variety of sizes, designs and colors.
For more information on the company's current stock and promotions, please visit http://www.orthoticshop.com
About The Orthotic Shop
The Orthotic Shop has been providing custom made orthotics backed by a fit-guarantee since 2005. Their exceptional customer service allows them to be the site of choice in providing clients with extraordinary foot comfort and convenience.
Contact Information
Orthotic Shop
Clinton Township
MI – 48038
United States
Phone Number : 800-309-0412