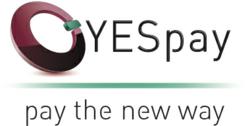 London (PRWEB UK) 14 February 2013
London Executive, UK's leading corporate car company, wanted to integrate with a third party multi-vendor platform for smart software solution to go with the selected hardware – Verifone Secura UPT. Their software partner, Sunrise Technologies recommended YESpay's EasyV-Kiosk for London Executive's Car Rental Kiosk Network.
EasyV-Kiosk – the dent-proof payment solution by YESpay
EasyV-Kiosk is the leading pre-accredited self-service card payment solution enabling any unattended kiosk based environment to easily accept EMV Chip & PIN credit and debit card payments. Deploying the solution requires minimum capital investment and low on-going service costs. The solution removes all the payment hurdles and contributes to an effective multi-channel retail payment strategy. Customers can confidently process their card payments on a kiosk with the assurance that each transaction is securely authorized and settled via the PCI-DSS compliant EMBOSS gateway.
Select. Pay. Zip with YESpay!
Compatible with the Verifone Secura UPT Pin Pad, YESpay's EasyV-Kiosk helps London Executive provide a range of stand-alone private hire booking kiosks and reap several benefits like:

Shorter queues
Quicker transaction time
Decreased facility congestion
Customer convenience and operational efficiency
Customers are empowered with the ability to book a fully licensed saloon or executive car by credit or debit card in less than a minute in a secure and simple way. Once the booking has been made, the customer receives a printed receipt to confirm the booking and a text message as soon as the vehicle is dispatched. There is also a live link to the car's location, its registration number, make and model following which a secondary text is sent as soon as the vehicle arrives.
With YESpay's EasyV-Kiosk behind the smooth run of London Executives Car Rental network, the two companies look forward to expanding their collaborative operations across the UK.
About YESpay International Limited
YESpay International Ltd., a global card payments service company, provides highly secure Internet, EMV Chip & PIN, contactless and gift card payment processing services to independent and multi-chain merchants. Through EMBOSS, the YESpay Managed Payment Service, merchants can quickly accept integrated card payments within EPOS, kiosks, hospitality and e-commerce systems with minimal capital investment and low on-going services costs. EMBOSS is an on-line IP-based payment processing service that has been generically pre-accredited by major Card Acquirers in Europe and North America (including First Data Merchant Service (FDMS), Chase Paymentech, Barclaycard Business, HSBC, HBOS, Lloyds Cardnet, Streamline, Ulster Bank, Elavon, PBS, Amex and Diners). In addition, the YESpay EMBOSS service is fully end-to-end certified to Payment Card Industry Data Security Standards (PCI DSS) Level 1 as mandated by Visa and MasterCard. The YESpay EasyV-Suite of card payment products is innovative and cost-effective for EPOS, Kiosk, Hospitality, Mobile and Internet environments. With the YESpay EMBOSS card payment service, merchants can perform card payments in both card-present and card-not-present environments.
Contact details:
UK Headquarters: YESpay International Ltd, Checknet House, 153 East Barnet Road, Barnet, EN4 8QZ, UK
Tel: +44 (0)203 006 3790
Canada Office: YESpay International Ltd, 116 Spadina Avenue, Suite 201, Toronto, Ontario, M5V 2K6, Canada
Tel: +1 855-YES-PAY- 1
PR Contact: Nitasha Jain, Marketing Manager, ext. 402, nitasha.jain (at) yes-pay (dot) com, marketing (at) yes-pay (dot) com
About Sunrise Technologies
Sunrise Technologies provide IT support to individual homes as well as businesses. Whether it's just a printer or a fully networked, custom-built system for the modern demanding business, Sunrise makes it accessible and affordable for all. The core policy at Sunrise is to ensure that the customer gets the best support and appropriate business advice. The company also provides equipment and software on lease to businesses along with full support, regular updates and regular health checks.
Contact details:
Sunrise Technologies, 25 Seax Court, Southfields Business Park, Laindon, Basildon, Essex, SS15 6SL | +44 (0) 1268 543995
About London Executive
Formed in 1998, London Executive has extensive knowledge and experience in providing transport services in the UK. With a 100% corporate client base, the company is totally focused on developing the business to support their short and long-term needs.
The company's business objective is to 'continue to increase market share and maintain profitability' by offering 'market leading' cost reduction tool and strategies; using technology to keep the cost of service competitive; increasing accessibility by continuing to integrate with third party multi-vendor platforms and
maintain in-house training to produce continuous improvements in customer service levels.
Contact details:
Unit 5, The Willows, 80 Willow Walk, London, SE1 5SY, United Kingdom | +44 (0) 20 7450 0050