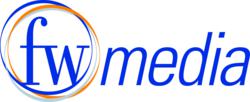 The list is one of the highest quality and we look forward to building on previous successes
(PRWEB UK) 4 February 2013
F&W Media International, UK Subsidiary of F+W Media Inc. USA, will take over all UK, World (excluding North America) and foreign language edition sales of leading craft publisher Interweave, effective 1st February 2013 via GBS distribution.
The move follows the acquisition of Interweave Press, by F+W Media Inc. in July 2012 which united two of the world's largest publishers of niche content for specific communities. Interweave will sit alongside other F+W Media imprints Krause, North Light, Adams Media and David & Charles in being distributed by F&W Media International.
All UK, English language export and foreign language rights and co-edition business will be handled by the F&W Media International team.
Interweave, best known for its craft books and magazines, has a backlist of 350 craft books, publishes 15 consumer art and craft magazines and more than 30 special newsstand publications. In addition, the company operates 33 websites and 10 online communities, sells through 10 of its own e-commerce stores and conducts consumer events and video workshops. It also produces three American craft television programmes.
"We're absolutely thrilled to be adding the Interweave books to our distribution mix and they are a fantastic complement to our existing craft business. The list is one of the highest quality and we look forward to building on previous successes as we take on this opportunity in 2013. We're equally excited by the opportunities Interweave brings to our direct-to-consumer businesses as well as the potential to develop the magazines further in the UK," said F&W Media International Managing Director James Woollam.
Interweave will launch with F&W Media International Ltd from 1st February. Orders can be placed through Grantham Book Services on 01476 541080 or orders(at)gbs-tbs(dot)co(dot)uk. Sales and distribution contacts can be found at fwmedia.co.uk/interweave
Follow-up media enquiries to Sandra Gilmore: sandra(dot)gilmore(at)fwmedia(dot)com / +44 1626 323 293