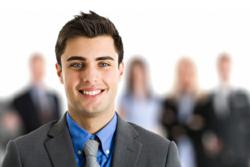 Our report shows that, like the rest of the UK, Rickmansworth is feeling the effects of the financial crisis
Rickmansworth, Hertfordshire (PRWEB UK) 18 February 2013
The third quarter of last year saw net company growth halved in Hertfordshire town, Rickmansworth.
Between July and September, the company register increased by just 30, compared to 60 in Q3 of 2011. The drop in net company growth was due to a slight fall in company formation (5%) and a large rise in company closures (46%).
Interestingly, the percentage of young director appointments (under 25 years old) increased during this period, while female director appointments decreased.
Managing Director of Duport.co.uk, Peter Valaitis commented:
"Our report shows that, like the rest of the UK, Rickmansworth is feeling the effects of the financial crisis."
"However, the rise in young director appointments that occurred during the third quarter should help inject fresh ideas into the business community and help kick start the local economy."
The Duport Business Confidence Report for Rickmansworth provides accurate, up-to-date data that gives an insight into the business landscape. More information and statistics can be found at http://www.duport.co.uk/rickmansworth.
Duport Business Confidence Reports are generated and released by Duport Associates Ltd. The data contained in these reports is assimilated and analysed by Duport using public record data from sources including Companies House, Office for National Statistics and Ordnance Survey. Duport Associates Ltd is a leading UK company formation agent, established in 1997 and registering around 10,000 new companies each year through its Companies House approved software.