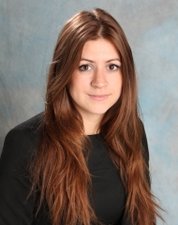 In English law the birth mother is legally the child's mother
London (PRWEB UK) 6 February 2013
Family Law is frequently in the media, with updates on policy and procedure. The area of Fertility Law is sometimes a lesser known topic to the public. At Blavo & Co our Solicitors ensure that not only can they give the best advice but can provide informative discussion pieces via our company blog and website.
Fertility Law
Due to developments within society and science a new area of family law has emerged around the creation of children and families.
Fertility treatment such as Donor conception and Surrogacy are key areas that now provide the possibility for individuals and couples to become parents where they may not previously have been able to do so. In addition to this, society has progressed and there are increasing numbers of single persons and same sex couples who can now take the path to parenthood.
As a result of these developments within society and science the starting of a family and the concept of parenthood has effectively been broken down into three stages;

Conception
Gestation
Rearing of children.
It is important to be aware of each of these three stages as our current laws determine who are the child's parents at each stage and the legally recognised parent may not always be the intended parent.
To read Rebecca Hewes full blog post c lick here