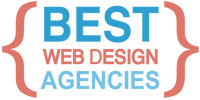 Web312 Named Fourth Best Web Design Company by bestwebdesignagencies.com for February 2013
(PRWEB) February 05, 2013
The independent authority on web design and development, bestwebdesignagencies.com, has named Web312 the fourth best web design company in their rankings of the fifty best web design companies for the month of February 2013. While thousands of companies have been evaluated, only the best make it to the rankings list each month. The rankings are updated on a monthly basis showcasing the latest developments and achievements of the top performing web design companies in the industry based on an independent analysis of the companies by the independent research team at bestwebdesignagencies.com.
Web312 is a web design company offering their services to a number of industries ranging from business to business services to healthcare agencies looking for a strong online presence. Their effective design processes and experience staff are able to create brand effective and visually appealing website designs to help drive repeat visits and produce a strong lasting first impression. They also produce a number of additional services to complement their web design ranging from creative advertising design to online marketing solutions.
bestwebdesignagencies.com uses a proprietary evaluation process in order to compare the top performing web design companies in the industry. The process involves an in-depth analysis of each web design company through five areas of evaluation which benchmark and provide a contrast between each web design company. The five areas for web design companies include project analysis, design analysis, design quality, stock quality, and ease of access.
In order to further supplement the rankings, client references for the top rated web design agencies involved in the evaluations and rankings are contacted in order to produce a more in-depth evaluation of their services. Customer are asked questions about the type of service provided to them, the mockups generated for them, and about the process of creating their website from start to finish. They are also asked questions about their involvement during the process and how well tailored the website was based on their requirements.
Web312 was put through a meticulous evaluation process where they were able to showcase their strengths and competitive advantages. Their understanding of creating effective website designs which strengthen the brand image and first impression upon users and their strong customer references ensured a top spot in the rankings as the fourth best web design company in the United States. Those looking for an effective website design company should consider Web312.
ABOUT bestwebdesignagencies.com
bestwebdesignagencies.com is an independent research firm with a dedication to providing a list of the best web design companies and web development firms in the industry. Through meticulous research and developed methods for evaluating and ranking companies, bestwebdesignagencies.com has provided customers of web design and development services with a great resource to find a top performing web design company. Evaluations are carried out by a specialized team of researchers who examine thousands of applicants each month. bestwebdesignagencies.com provides their rankings free of charge to companies and individuals searching for a quality web design firm or looking for other design and development services with updates being provided on the first of each month. The website also provides information and resources for those looking to learn more about web design and development services.
To view the rankings of the best web design companies visit:
http://www.bestwebdesignagencies.com/rankings-of-best-web-design-companies
To learn more about Web312 visit: