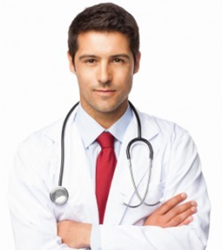 Unlike different conventional treatments, Dr. Allen's therapeutic devices improve conditions of the heart muscle, prostate gland and the spine enhancing the quality of life in older adults.
London, UK (PRWEB) February 13, 2013
Most of us wish to carry on active, creative and productive lives. As people age, however, they start to experience symptoms of 'this or that' illness depending on the affected organs. For instance, they feel angina when there is a heart problem, or back pain when the spine is involved, or urination dysfunction which often comes with prostate conditions. Nothing good will come out of panicking and rushing into some radical treatments. Conventional options with unnecessary drugs and surgeries frequently worsen the quality of life. So Fine Treatment recommends Dr. Allen's Devices for an effective natural symptomatic relief in the short-term and steady treatment over time.
According to Thomas A. Preston, MD, Professor of Medicine at the University Of Washington School Of Medicine, coronary-bypass surgery is overused, frequently ineffective, and absurdly expensive. "It is the epitome of modern medical technology, yet, as it is now practiced, its net effect on the nation's health is probably negative."
Dr. Larry Malerba blames the pharmaceutical industry for chronic diseases. Sharing his views on 'Why does conventional medical treatment lead to chronic illness?' on September 18, 2012, he says, "There is a rapidly rising incidence of chronic illness that is affecting not only older people but young people too. This trend, in my opinion, is a direct consequence of the rise of the pharmaceutical industry. A conventional medical colleague once told me that he could guesstimate the number of pharmaceuticals that his patients were taking based upon their age. Patients in their forties took four drugs, patients in their fifties took five drugs, and so on."
The article in the New York Times on 'Costs of Medical Care at the End of Life' of January 10, 2013, shows that the costs of patients in critical care with chronic disease and multi-organ failure are exceedingly high. The top 5% of such patients account for nearly half of spending (more than $600 billion a year), and the cost per capita of 1% of such patients is $90,000 compared with $236 per capita of the bottom 50%.
In most cases of prostate enlargement, coronary heart disease and back pain, Dr. Allen's therapeutic devices are able to ease the symptoms successfully. Besides, with the price of $150, it certainly offers great value for money. The device places the natural thermo-element to the projection of the affected organ on the surface of the skin. When it is worn, natural warmth reaches the organ's tissue thoroughly improving blood circulation locally. No electronics or batteries are involved. Watch a video testimonial recorded by the Oxford Innovation Centre that demonstrates how to use Dr. Allen's Device and what its benefits are: http://www.youtube.com/watch?v=V5xidswhxJM.
"The benefits of Thermobalancing therapy for chronic internal conditions are obvious as it is effective and natural," says Dr. Simon Allen. "Unlike different conventional treatments, Dr. Allen's therapeutic devices improve conditions of the heart muscle, prostate gland and the spine enhancing the quality of life in older adults."
For more details, visit Fine Treatment at http://finetreatment.com/coronary-heart-disease-treatment-angina-relief/.
About Dr. Simon Allen and Fine Treatment:
Dr. Simon Allen is a highly experienced medical professional. His specialty is in the internal medicine and cardio-vascular field. He has treated a wide range of chronic diseases, including patients after a heart attack, with kidneys problems, including kidney stones disease, prostate and spine conditions, as well as metabolic disorders. Fine Treatment exclusively offers Dr. Allen's Devices for chronic prostatitis and BPH treatment, coronary heart disease, dissolving kidney stones, as well as back pain and sciatica relief.