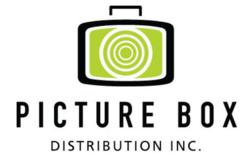 Ameba is a perfect environment for the educational kids' programs we represent and we are looking forward to taking this next step with them. - Kate Sanagan, Director of Sales, PIcture Box Distribution
Toronto, ON (PRWEB) February 05, 2013
Canada's Picture Box Distribution Inc. is pleased to announce a recent content agreement with the kids' streaming TV provider Ameba in the United States.
Under the new agreement, many of Picture Box's children's programs will be now be available to US subscribers of http://www.AmebaTV.com and on all of its many other viewing platforms. Programs from Picture Box will include popular preschool programs like The Ocean Room and Roll Play, produced by Sinking Ship Entertainment, as well the substantial TVOKids' catalogue, which Picture Box represents internationally.
"We are thrilled to be working with Ameba and think it's a natural fit for our programs," says Kate Sanagan, Partner and Director of Sales – Americas. "Ameba is a perfect environment for the educational kids' programs we represent and we are looking forward to taking this next step with them."
"Our U.S. viewers are going to love Picture Box Distribution's educational and award-winning content," says Tony Havelka, Ameba founder and CEO. "Ameba is available on just over 5 million Smart TVs and set top boxes in the U.S., so we will be able to reach and grow a brand new audience for these award-winning properties. Delivering an active and engaged audience is what Ameba is all about."
Ameba children's streaming TV delivers thousands of hours of educational, preschool, musical, and multilingual programming to children ages 2 to 13. Now it's easier than ever for families with young children to access their favorite educational, entertaining shows and music videos on Ameba.
Subscribers to Ameba get unlimited, 24/7 instant access to a wide array of enriching, age-appropriate kids' TV shows on the web (at http://www.amebatv.com), Google TV, Roku, LG Smart TV, LG 3D Blu-ray player, and LG Smart TV Upgrader.
Picture Box Distribution is an international television sales agency and distribution company with offices in Vancouver and Toronto, Canada. The company's purpose is to provide cost-effective and efficient distribution and marketing services to Canadian producers of factual and youth oriented programming. http://www.picturebox.ca.
For further information, please contact:
Kate Sanagan, Partner
kate(at)picturebox(dot)ca or 416-461-8209
For more information about Ameba, please email Kim Lachance Shandrow at kim(at)amebatv(dot)com or call 562-972-3956.