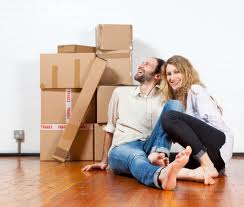 Cherry-Picking Movers empowers customers by allowing them to work with an exclusive base of moving companies.
Chicago, IL (PRWEB) February 05, 2013
Anthony moved from Connecticut to Mississippi last year. Like millions of individuals, he decided to enlist the help of a professional moving company. Unfortunately, Anthony's choice turned out to be an unpleasant experience, leaving him no recourse but to settle with the idea that he had made a bad choice. This wasn't an isolated occurrence; stories like Anthony's are far too common in the moving industry.
Movers.net a site focused on helping individuals connect with professional moving companies announced yesterday that it would feature a brand new portfolio of moving companies on its site. This new initiative would include a network of movers that would be selected by an experienced team of moving experts.
"Our network would include an exclusive list of moving companies that have consistently enjoyed a very high customer satisfaction rating. To be featured in our network, movers would have to prove their worth through excellent reviews and customer ratings, minimal complaints, competitive pricing packages, strong logistical infrastructure, and a host of other criteria established by our selection team. If a company does not satisfy our high standards, we will exclude it from our network," explains John, a moving company expert with Movers.net.
In response to media questions about how this cherry-picking approach is different from other moving networks, Randy Rodriguez, management officer of Movers.net issued the following press statement:
"Until now, selecting a moving company was a game of Russian Roulette. The odds of finding a good moving company were comparable to the odds of winning a lottery. We simply could not let our customers go through the hassle of choosing a moving company, only to be disappointed later. That had to change. Unlike our competitors, we chose to handpick the best moving companies to work with. The practice allows us to establish stringent selection criteria, offer more choices, negotiate competitive rates, improve control and vigilance, and provide a reliable and safe experience for individuals who use Movers.net to select moving companies. Customers visit our site to save time and explore better options; they are confident that our internal selection process will weed out the bad apples.
Our approach yields the best results possible and ensures that customers will be able to enjoy a seamless experience. We have tested this concept for several years and are extremely satisfied with the results it has produced. We want to get it right, the first time -- every time."
Customers like Anthony are extremely pleased with the outcomes. Not only is the site Movers.net free for individuals wanting to compare movers, it also features a host of cutting-edge moving company comparison tools, peer reviews, expert tips, and other options that are sure to benefit customers with the right information.
The process of selecting the right moving company has finally made a move of its own -- in the right direction, this time.
If you would like more information about this topic, Please visit our website.