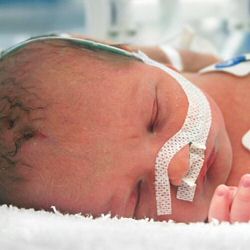 At NOW Law, we began to see more and more cases from Philadelphia. We have an established firm with a successful track record in Harrisburg, so it was an easy decision for us to open an office in Philadelphia to better serve that market
(PRWEB) February 05, 2013
The Harrisburg, Pennsylvania law firm of Navitsky, Olson and Wisneski (NOW Law) has recently expanded its presence into the Philadelphia market. The firm saw a significant number of clients needing legal counsel in the Philadelphia area.
Partner David Wisneski is leading this expansion effort. He says, "At NOW Law, we began to see more and more cases from Philadelphia. We have an established firm with a successful track record in Harrisburg, so it was an easy decision for us to open an office in Philadelphia to better serve that market."
The firm will be expanding its birth injury, medical malpractice and cerebral palsy practice areas into the Philadelphia region. The experienced medical malpractice lawyers at NOW Law have repeatedly secured million dollar and multi-million dollar verdicts and settlements for their clients.
NOW Law has attorneys with medical training and experience who can properly evaluate and handle complex medical malpractice cases.
Duane Barrick is both a medical malpractice attorney and a Registered Nurse. Nijole Olson holds degrees in Medical Microbiology and Preventative Medicine-Epidemiology. Both of these attorneys, among the other attorneys at NOW Law, understand both the medical and legal aspects of complex malpractice, birth injury and cerebral palsy cases. They put this knowledge into practice for their clients and have obtained large settlements and significant jury verdicts throughout Pennsylvania.
NOW Law has a reputation for excellence and has been recognized by such organizations as Best Lawyers in America, Super Lawyers, and the Million Dollar Advocates Forum. The firm has also been named by U.S. News and World Report as one of the Best Law Firms in the Personal Injury category.
Live in the Philadelphia area and need legal assistance regarding medical malpractice, birth injury or cerebral palsy? Contact the experienced attorneys at NOW Law for a free consultation. Their toll free number is 1-800-818-9608. You can also visit them online at http://www.nowllp.com. NOW Law does not charge an attorney's fee unless it recovers money for you.