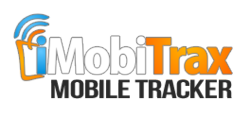 The need and demand for post-click optimization redirects in mobile advertising is absolutely critical right now.
Kansas City, MO (PRWEB) February 13, 2013
iMobiTrax, a Proprietary Self-Hosted Mobile Ad Tracker has announced the launch of their Proprietary Mobile Post-Click Optimization Redirect Technology available for Mobile Marketers, Mobile Advertisers and Mobile Ad Networks.
In a statement issued by iMobiTrax CEO Ralph Ruckman, Ralph said "The demand for post-click optimization redirects in mobile advertising is absolutely critical right now. Mobile Ad Networks, Demand Side Platforms and Mobile Ad Exchanges are facing a tough time in delivering high quality traffic that mobile advertisers are targeting."
Ralph went on to comment "There is a growing problem among Mobile Advertising Networks. There are only a handful of truly good mobile ad networks available in the world. Inaccurate reporting and stagnant databases of IP Ranges from mobile advertising networks are a big reason why mobile advertisers have not fully jumped into mobile advertising and provided substantial ad budgets towards it. At least now, mobile advertisers have the ability to block certain types of traffic and redirect non-targeted, incoming mobile clicks to campaigns, offers and landing pages of their choice in real-time, on the fly."
iMobiTrax post-click redirects have the ability to re-direct traffic when a user clicks on a unique tracking link, directing them to an offer or landing page that is unique to their geographic location, mobile device, carrier, network speed, or other important metrics such as if the user is using Wifi or not. This allows mobile campaigns to reach a much broader audience and ability to filter the traffic efficiently, yielding the highest quality results for mobile advertisers.
Along with these mobile post-click optimization redirects, iMobitrax has also added the ability to allow or disallow WIFI traffic, Opera Mobi and Opera Mini traffic. Also added into iMobiTrax is the ability to redirect incoming mobile traffic on a variety of rules that include by Country, Carrier, Phone Type, Manufacturer and Device Model.
"With the increasing demand for effective mobile advertising, there is an urgent need for new methods for mobile ad measurement, analysis and optimization," said Ralph Ruckman, CEO of iMobiTrax. "iMobiTrax is committed to enabling mobile advertisers to take full advantage of this explosive mobile opportunity by consistently creating new technologies and services to successfully track, engage and convert mobile users.
About iMobiTrax:
iMobiTrax is a Patent Pending, Proprietary Mobile Ad Tracker and all in one self hosted mobile marketing platform that tracks mobile campaigns in real time. You are able to track every step of your mobile marketing campaign on click (as soon as a user clicks your advertisement) including important device information such as: Manufacture, Name, Model, Combined Name, Marketing Name, Type, Operating System, Display Size, Resolution, and Data Speed. Along with this important data the software also automatically tracks Referring URL, IP Address, Carrier, Internet Service Provider, and Country. All of this data is collected automatically without any additional token setup at the mobile traffic source level.
For more information, visit http://www.imobitrax.com
Contact:
iMobiTrax http://www.imobitrax.com
Ralph Ruckman C.E.O.
Phone: 620.803.2215
Email: ruck(at)imobitrax(dot)com