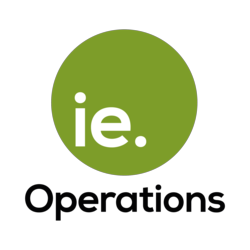 The event has been a real eye-opener.
San Francisco, California (PRWEB) February 05, 2013
With over 250+ thought leaders set to attend the S&OP for High Tech Industry Summit, this is an ideal opportunity for directors, VPs and senior level managers to discuss current trends and innovative techniques in a collaborative setting.
Confirmed speakers at this year's summit include Melinda Painter, Director, Supply Chain at Blackberry – a company that has recently been in the news for the launch of their innovative new handset the Blackberry 10 as well as senior level speakers from companies such as Fox, Yahoo! Dell & many more.
In addition to keynote presentations from industry leading companies, delegates will also benefit from interactive discussions about the role that S&OP has to play in the high tech industry as well as panel sessions on how S&OP leaders can work with finance to deliver game changing value.
A previous attendee, Executive Manager at Hewlett-Packard noted: "these events are a really great opportunity to meet other colleagues in the industry and it has been a real eye-opener, when you think that you know the processes, you hear the presenters explaining it more and you really understand what you should be doing. Overall it's been a great learning experience."
Krysha Shahi, International Events Director for The Innovation Enterprise added "senior level S&OP leaders are faced with so many challenges in the current environment, this interactive summit was created to bring together a close knit community of S&OP leaders working in the high-tech industry to address the challenges they face on a daily basis. Taking into account the economic climate and the rapid advancements in the industry, there is real value in connecting with others and realizing that your peers are facing the same difficulties as you."
The S&OP process has earned the respect of some of the world's leading organizations involved in high-tech for more information and for a complete list of speakers please visit: http://operations.theiegroup.com/sop-hightech
Or alternatively you can contact Krysha Shahi to request more details at kshahi(at)theiegroup(dot)com
Follow IE. - Innovation Enterprise on Twitter @IEGroup
About IE.: IE. - Innovation Enterprise, a CFO Publishing company is an independent business-to-business multi-channel media brand focused on the information needs of Senior Finance, Operations, Planning, Strategy, Decision Support & Advanced Analytics executives. Products include IE.Summits, IE.Finance, IE.Analytics, IE.Operations, IE.Strategy, IE.Membership and IE.Insights.
Whether it's delivered online, or in person, everything IE. - Innovation Enterprise produces reflects the company's unshakeable belief in the power of information to spur innovation.