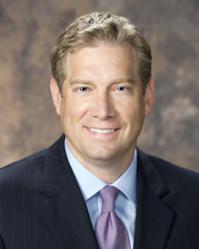 The patient is the most important member of our healthcare team.
Sarasota, Fla. (PRWEB) February 06, 2013
Center For Sight has earned the service industry-coveted 2012 Angie's List Super Service Award, an honor awarded annually to approximately five percent of all the companies rated on Angie's List, the nation's leading provider of consumer reviews on local service companies.
"It's a select group of companies rated on Angie's List that can claim the exemplary customer service record of being a Super Service Award winner," said Angie's List Founder Angie Hicks. "Our standards for the Super Service Award are quite high. The fact that Center For Sight earned this recognition speaks volumes about their dedication providing great service to their patients."
"Center For Sight has made the patient's experience our top priority," says Chief Administrative Officer James Dawes. "The patient is the most important member of our healthcare team. We make every effort to listen to their unique needs and continually work to provide unsurpassed patient outcomes through personal and trusting relationships with every single patient." Dawes notes that Center For Sight continually surveys patients about their clinical and surgical experiences and 99 percent say they would recommend Center For Sight's physicians and surgeons to friends and family.
Receiving Angie's List Super Service Award 2012 means that Center For Sight has met strict eligibility requirements, including earning a minimum number of reports, an excellent rating from their customers and abides by Angie's List operational guidelines.
Service company ratings are updated daily on Angie's List. Companies are graded on an A through F scale in areas ranging from price to professionalism to punctuality. Members can find the 2012 Super Service Award logo next to company names in search results on AngiesList.com.
About Center For Sight
Center For Sight is among the nation's leading multi-disciplinary physician groups providing patients worldwide with care in ophthalmology, optometry, dermatology, cosmetic facial surgery and hearing services. In August 2012, Center For Sight earned the distinction of becoming one of the first ophthalmology practices in the United States to acquire the LensAR Laser System for Laser Cataract Surgery. Under the clinical direction of David W. Shoemaker, M.D., and William J. Lahners, M.D., F.A.C.S., Center For Sight has eight offices serving Manatee, Sarasota and Charlotte counties. For more information, visit CenterForSight.net.