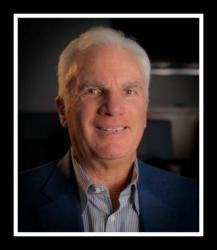 Dallas, TX (PRWEB) February 06, 2013
Prescott Pailet Benefits is always pleased to support and sponsor local events that provide networking opportunities in the Dallas community as well as opportunities to meet significant public figures and industry leaders. Therefore, the Dallas group insurance company has a full calendar of events during the month of February.
First is LearningFest, which begins Tuesday, February 8, and ends Thursday, February 17. LearningFest, sponsored by the Jewish Federation of Greater Dallas, is a weeklong series of diverse learning sessions covering Jewish business ethics, artists, mysticism and more. Sessions are led by a host of Jewish educators, rabbis and guest lecturers. Admittance cost to any or all sessions is only $18.
Prescott Pailet Benefits' Business Networking and Speaker Series will be held during LearningFest. For a separate fee of $18, attendees receive breakfast as well as a chance to take part in a moderated discussion with featured speaker, Bennett Glazer, Chairman & CEO, The Glazer Companies. This event is not exclusive to LearningFest attendees. RSVP for the breakfast by emailing mlegrande[at]jfgd[dot]com.
On February 16, Prescott Pailet will sponsor the 8th Annual Kellogg Career and Leadership Symposium, an unparalleled event focusing on delivering "cutting edge" leadership advice to hundreds of business professionals in the Dallas-Fort Worth area. The symposium will provide access to industry leaders, authors and professional trainers that will guide attendees on the most recent hiring practices and what kind of leaders businesses need.
For more information about these events, please email skushner[at]prescottpailet[dot]com or call (214) 739-5442.
Prescott Pailet Benefits was started by three founding partners: Daniel Prescott, Stuart Prescott and Kevin Pailet. Solely dedicated to the group and individual benefits market, Prescott Pailet Benefits is a Marsh & McLennan Agency LLC Company.