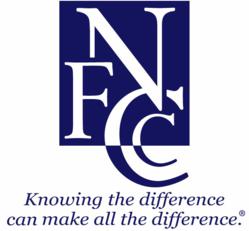 "Spending and saving should be able to peacefully coexist in a budget," added Cunningham. "Success lies in balancing these two seemingly competing forces."
Washington, DC (PRWEB) February 04, 2013
The January poll hosted on the National Foundation for Credit Counseling(NFCC) website asked consumers if they had a spending problem, savings problem, neither or both. The overwhelming majority, 62%, identified themselves as having problems related to both spending and saving.
"The good news is that having a problem with both spending and savings is actually just one problem: spending," said Gail Cunningham, spokesperson for the NFCC. "The bad news is that overspending is often tied to deep-rooted behavior, making it very difficult to change."
Consumers are showing signs of a willingness to begin spending again, as according to Gallup, monthly spending hit a four-year high this past December. As further proof of an increased comfort level with spending, the National Retail Federation projected that Super Bowl spending would likely reach $12.3 billion this year, or close to $70 per consumer related to this one event. The spending wasn't confined to chips, dips and wings, but extended to big ticket items with 7.5 million households expected to buy a new TV for the big game, compared to 5.1 million last year.
The NFCC cautions consumers that they may have jumped back into spending at the wrong time. Since paychecks are now smaller due to the increase in the Social Security payroll tax, increased spending coupled with less money available is an obvious recipe for financial disaster.
The foundation of financial stability is to spend smartly and save regularly. When spending becomes an impediment to saving, it needs to be recognized and dealt with.
To help identify the danger signals associated with overspending, the NFCC encourages consumers to consider the following 10 warning signs to determine if spending is under control or out of control. People identifying with these actions are advised to seek help immediately, as the problem will not resolve itself.

Purchases hidden from others.
Bills paid late or ignored.
Checking accounts routinely overdrawn.
Credit essential to maintain current lifestyle level.
Unwilling to review how money is spent.
Unaware of how much is owed.
Items routinely purchased, and then returned.
Shopping used as a salve for emotional stress.
Unwilling to set financial goals.
Afraid to check credit report and score.
"Spending and saving should be able to peacefully coexist in a budget," added Cunningham. "Success lies in balancing these two seemingly competing forces."
For a spending reality check, reach out to a trained and certified counselor. To find the NFCC Member Agency closest to you, dial toll-free to (800) 388-2227, or go online to http://www.DebtAdvice.org. For assistance in Spanish, call (800) 682-9832.
The actual January poll question and answer choices are as follows:
I admit to having a
A. Spending problem = 11%
B. Saving problem = 15%
C. Neither = 12%
D. Both = 62%
Note: The NFCC's January Financial Literacy Opinion Index was conducted via the homepage of the NFCC Web site (http://www.DebtAdvice.org) from January1 - 31, 2013 and was answered by 2,405 individuals.
-30-
The National Foundation for Credit Counseling (NFCC), founded in 1951, is the nation's largest and longest serving national nonprofit credit counseling organization. The NFCC's mission is to promote the national agenda for financially responsible behavior, and build capacity for its members to deliver the highest-quality financial education and counseling services. NFCC Members annually help more than three million consumers through close to 750 community-based offices nationwide. For free and affordable confidential advice through a reputable NFCC Member, call (800) 388-2227, (en Español (800) 682-9832) or visit http://www.nfcc.org. Visit us on Facebook: http://www.facebook.com/NFCCDebtAdvice, on Twitter: twitter.com/NFCCDebtAdvice, on YouTube: http://www.YouTube.com/NFCC09 and our blog: http://financialeducation.nfcc.org/.